Swiss fly-tippers plague French towns to escape waste charges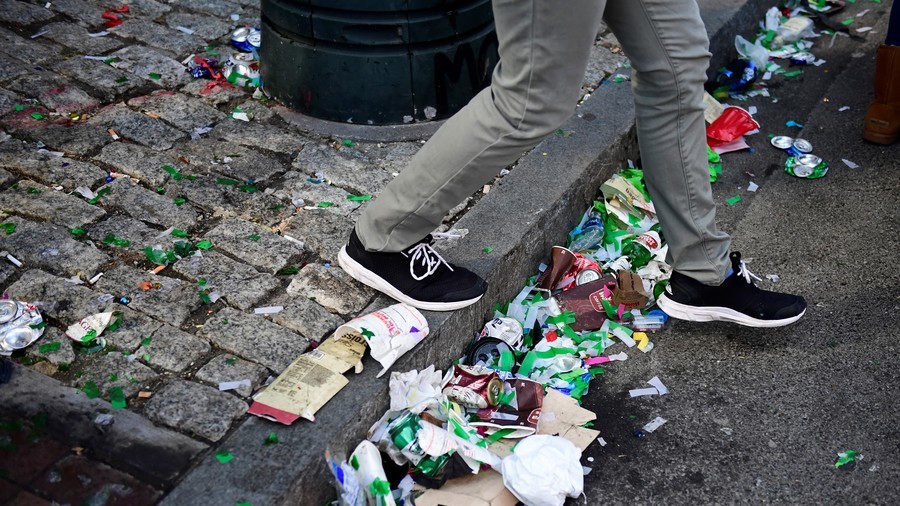 Penny-pinching fly-tippers are reportedly traveling from Switzerland to nearby French towns to dispose of waste in order to escape their home country's steep disposal charges.
The messy phenomenon has hit parts of Franche-Comté, which sits to the west of Switzerland, with authorities reporting a rise in French nationals being caught dumping their trash across the border. Since Switzerland brought in volume-based charges in 2011, which incorporated waste management taxes into the cost of bin bags, recycling of municipal waste has reportedly jumped to 51 percent.
At least 80 percent of funding for the country's waste disposal system comes through these taxes, according to the Federal Office for the Environment. But some cheeky Swiss nationals are refusing to give into the taxes it seems, by hatching a plan to smuggle rubbish into France.
In 2017, authorities in the Franche-Comté region stopped 140 people coming from Switzerland to illegally dump trash. In one case, a man from Basel discarded multiple bags in Delle, only to be traced by documents found in the bin bags, according to Le Parisien. Bizarrely, some culprits have willingly accepted fines of €150, but asked if the penalty enables them to leave their rubbish behind.
READ MORE: Vegan activist defends death of butcher in French supermarket attack, investigation launched
"Of course, they are forced to go back to Switzerland with their trash. But there are some who protest and find that the find must suffice to give them the right to drop their garbage in France," a French customs officer told the newspaper.
The village of Les Rousses has also experienced an influx of unwanted dumping visitors. "When they come to shop in our supermarkets on weekends, the Swiss bring the dirty and they take away the clean," Bernard Mamet, the mayor of Les Rousses, told France Info. "The phenomenon seems to be growing for some time."
Like this story? Share it with a friend!