Austria's 'burqa ban' proves a spectacular failure, branded 'total crap'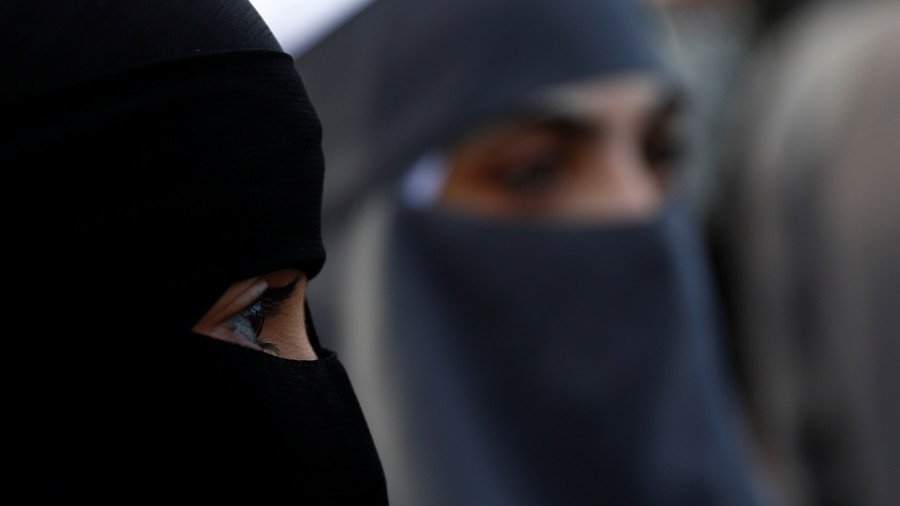 Six months into Austria's 'Anti-Face-Veiling Act,' aimed at removing burqas and facial veils from public spaces, has proved to be what some might call an epic fail.
The law, which came into effect last October, was only expected to impact the 150 Austrian Muslim women that wear burqas, or around 0.002 percent of the entire population. Under the new law, Muslim women found wearing a burqa and face veil could be subject to a €150 ($177 USD) on-the-spot fine.
During the first two weeks of the ban, 30 people were cited in Vienna alone for disobeying the new law. However, most of them were protesters dressed as clowns, in animal costumes or wearing scarves, according to the Austrian Profil magazine.
Soon, the law was expanded to include all types of facial disguises, albeit with a few exceptions, for example: covering your face with a scarf is now banned (except during freezing cold weather); masks (except during smog alerts); and Santa Claus costumes (except during the Christmas period).
"Face painting is allowed because it's not a substance, mascots are allowed because it's under professional practice, traditional bands are allowed because it's a matter of custom," explained the Kitzbühel District Chief of Staff.
The rising number of expansions made to the law sparked a parliamentary inquiry into how many of the penalized culprits were actually wearing a religious veil. Austrian politician Herbert Kickl claimed a full "retrospective manual evaluation of the data would cause an unreasonable administrative burden." He did confirm, however, that up until the end of 2017, only two arrests had been made for wearing a religious veil.
READ MORE: Santa's burqa? Austrian police make St Nicholas remove full-face beard
A closer inspection by Profil, however, revealed that in Vorarlberg, officers have not reported any violations since the ban was enacted. An unnamed official from the National Police Directorate said they thought a colleague "warned someone near the Bregenz train station once."
In Zell am See, a place regarded as a "holiday magnet for Arab tourists," according to the publication, there has only been one citation since the bill went into effect. It was "not for a woman with a facial veil, but a man with a sports hood," said a police spokeswoman.
Overall, the report found there were a total of 29 arrests for violating the act, 14 of which occurred outside Vienna, and only four violations were for wearing a burqa, which were all against the same person.
"If this law was intended as a contribution in the fight against conservative Islam, I can only say: That didn't work out well" claimed police Commander Hermann Greylinger, who reportedly considers the unenforceable law to be "crap."
Think your friends would be interested? Share this story!
You can share this story on social media: