Lavrov has 'no regular terms' to describe US threat to attack Syrian troops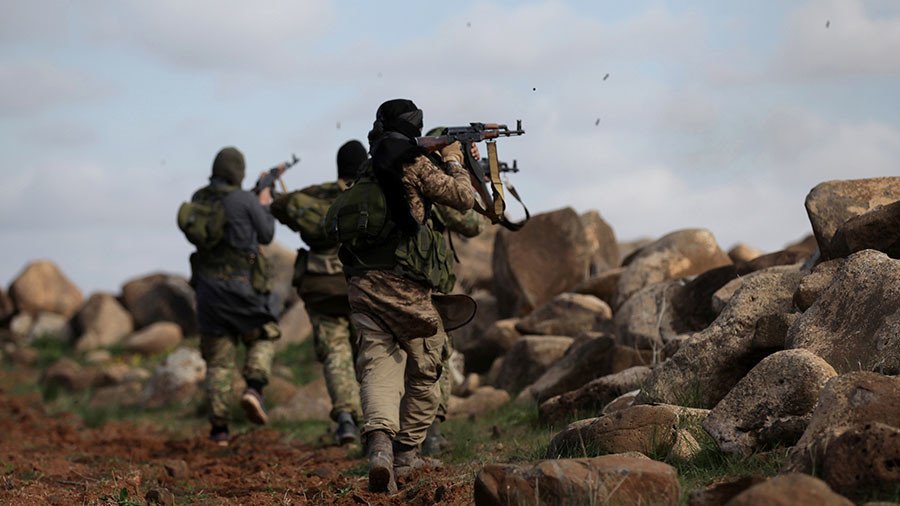 The US is trying to cover up its own failure to force armed groups in Syria to de-escalate violence as it blames Russia and Iran for ongoing hostilities in Eastern Ghouta, the Russian foreign minister has said.
Sergey Lavrov was referring to accusations voiced by US Representative at the UN Nikki Haley, who said the US may take military action in Syria in the same way it did last year in response to an alleged chemical-weapons attack in Khan Sheikhoun.
"Our Western partners, who don't hide the close contacts they have with [militant groups] in Eastern Ghouta, have failed in their commitment under the UNSC Resolution 2401, which was to influence their proteges, rein them in, and make them stop shelling residential areas [in Damascus]. Our Western colleagues led by the US have failed to do that," the Russian minister said on Tuesday.
He added that the US is now proposing a new draft resolution, which would be limited to the situation in Eastern Ghouta. It would also protect UN-designated terrorists – like the group formerly known as Al-Nusra Front, which Russia says is playing the lead role in this area – and give the militants time to regroup.
The US accuses Damascus and its allies of using excessive force in Eastern Ghouta, a suburb of the capital that had been controlled by Islamist armed groups for several years. The militants have launched regular attacks on Damascus residential and governmental areas from this location. Moscow says its goal in Eastern Ghouta is to force the fighters to either lay down arms or leave the area, saying the outcome of a similar conflict in Aleppo could serve as a model.
Haley said attacking Syria was "not the path we prefer" and said the UN Security Council's "failure to act" would be the cause, if Washington chooses to take military action.
"Ms Haley states that the US is a peaceful nation that can at any moment attack the forces of the Syrian government. I have no regular terms left to describe this," said Lavrov. "A new [US] strike would have very serious consequences. Ms Haley should realize that abusing a microphone with irresponsible statements at the UN Security Council is one thing, but the communications between American and Russian militaries is another thing, which details what is allowed and what is not."
The incident in Khan Sheikhoun remains uninvestigated, with the scene of the attack inaccessible to chemical weapons inspectors. The evidence used by the US to justify an attack on a Syrian airbase came from questionable sources, and may have been manufactured. The US military does not have proof that Damascus was responsible for the incident.
Think your friends would be interested? Share this story!
You can share this story on social media: