Tutu twerk twins: Colombian ballet dancing sisters conquer social media (VIDEOS)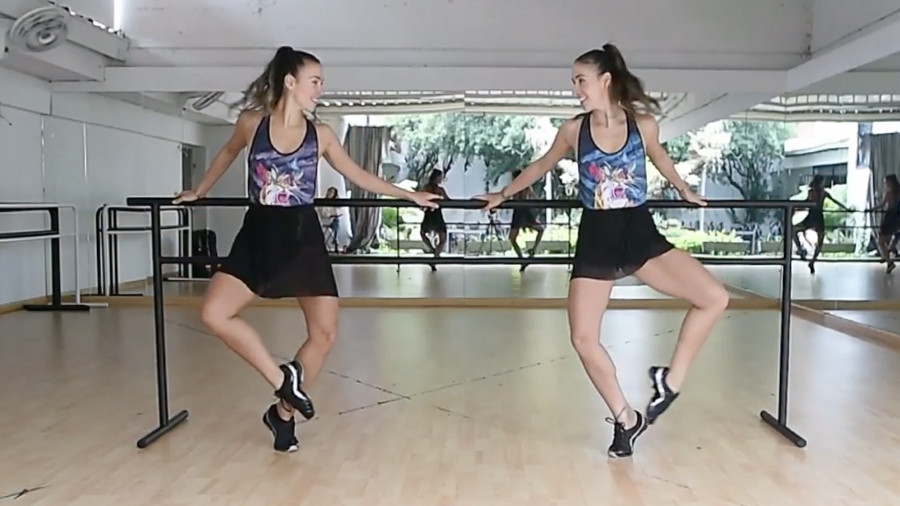 If plié and arabesque seem too boring, try to blend in some twerk and fitness. Colombian twin dancers have turned a fusion of classical moves, workout and some sexy moves into a viral hit, with the speed of a Macarena.
For those tired of exhausting gym sessions, professional ballet dancers Alejandra and Andrea Salamanca, from Colombia, have come up with a more fun way to get fitter.
The twins' routine became viral after Puerto Rican reggaeton star Daddy Yankee shared their video on his Instagram page. The video of the sisters dancing to the singer's hit 'Dura,' in tutus, has garnered over 6.2 million views.
After dancing with troupes in Canada and in the US, Alejandra and Andrea returned to their native Colombia to open their own dance studio 'Upstage.' In order to attract more clients, the twins invented a 'ballet fitness' method.
"It is a discipline, which mixes classical technique, some movements of classical technique, but there is also a fusion with fitness movements," Alejandra explains.
The two post their ballet practices to Latino music on their Instagram accounts, with thousands of followers.
Think your friends would be interested? Share this story!
You can share this story on social media: