Cigarette forced on 3yo Saudi boy to 'teach him lesson'
Published time: 12 Mar, 2018 11:31
Edited time: 13 Mar, 2018 07:53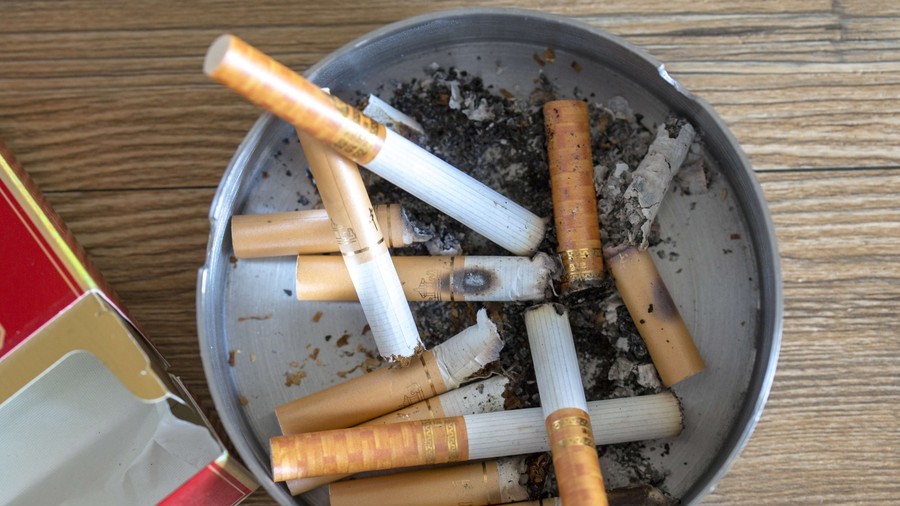 A viral video of a Saudi man forcing a three-year-old boy to smoke a cigarette has led to the man's arrest. The boy is seen coughing after smoking, which makes the adults in the video laugh.
The video shows a man putting a cigarette in a small boy's mouth and seemingly coaching him to inhale. He and others in the room are heard laughing at the child's reaction.
The boy's father told Okaz Sunday that his son is three and the man who gave him the cigarette is the man's cousin. According to the father, the boy was given the cigarette as a way to stop him from a rather peculiar habit the youngster has.
"My son had a habit of picking up cigarette butts from the floor and putting them in his mouth," the boy's father said. "We tried many times to prevent him from doing that but he never let go of his fixation. My cousin wanted my son to taste the cigarettes so that he would know how disgusting they are and would never approach them."
The video prompted Attorney General Saud Al-Mojeb to order the man's arrest. The Na'ariya police used the video to identify the man, police spokesman, Colonel Ziyad al-Rukaiti, told Okaz.
The man was arrested on Saturday. He has been identified as a Saudi citizen in his 20s, Ziad Al-Rikaiti, a spokesperson for the Eastern police department said.
Saudi law protects children and the family. A family affairs judge assesses each case to determine an appropriate punishment, Elsob7 reports.

Think your friends would be interested? Share this story!