Child labor and debt bondage: Apple audit exposes 'core violations' of tech giant's suppliers
Published time: 8 Mar, 2018 20:36
Edited time: 9 Mar, 2018 10:28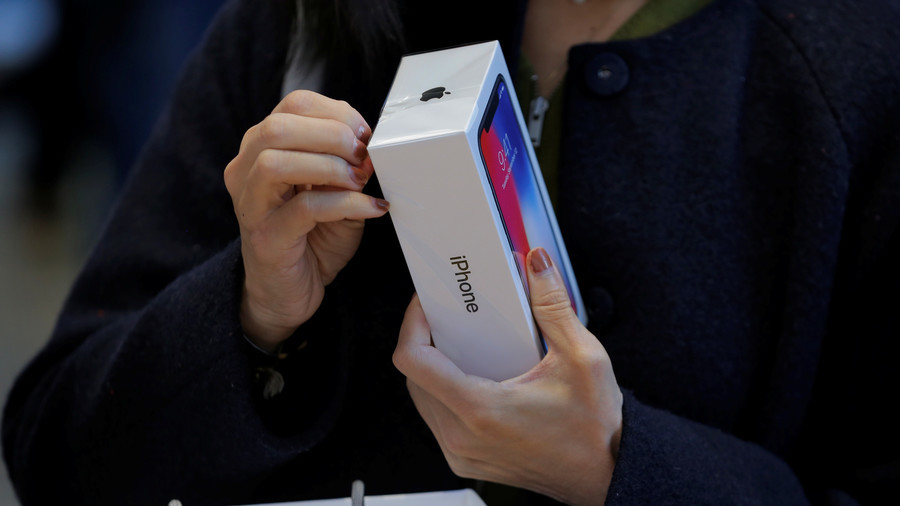 Apple suppliers have breached the firm's core labor rules 44 times in the last year, according to a new audit. The number of overall violations, which include debt bondage and underage employment, have doubled.
The 2017 Supplier Responsibility Report includes 756 of the tech giant's suppliers. Some 197 suppliers were audited for the first time. Core violations are the most serious breaches of compliance which Apple has said it has zero tolerance for.
Three of the violations were by suppliers who practiced bonded labor. According to the report, more than 1,500 people were employed under this practice, which is a pledge of labor as repayment for a debt or other obligation. The obligation can sometimes be a fee for receiving the job in the first place.
In one case, more than 700 Filipino contract workers were recruited through a private employment agency to work for a supplier. They were charged a total of $1million to work for the supplier. Apple said it forced the supplier to repay the money.
Apple repaid a total of $1.9million to 1,558 people who were affected by bonded labor last year. The company has now repaid around $30million to more than 35,000 employees who were in bonded labor while working for Apple suppliers since 2008. Two of the violations last were over the use of underage labor. Apple said workers aged 14 and 15 both used false identification to get their jobs.
READ MORE: Apple loses bid to ban protests by French tax campaign group at its stores
"We know our work is never done and we're committed to raising the bar every year across our supply chain," Apple's Jeff Williams, said in a statement. The vast majority of the core violations related to falsification of working hours data as compliance with Apple's 60-hour week fell from 98 percent to 94 percent. There were also four environmental violations. Three of them were for improper wastewater management and one was related to air emissions.
Aside from core violations Apple said that the overall trend was towards higher compliance. The proportion of "low performers," suppliers that scored less than 59 points on a 100-point scale, fell to just 1 percent. The number of "high performers," suppliers who scored more than 90, rose to a record 59 percent.
Think your friends would be interested? Share this story!