US neo-imperialist ambitions drive interference in other countries' affairs – Lavrov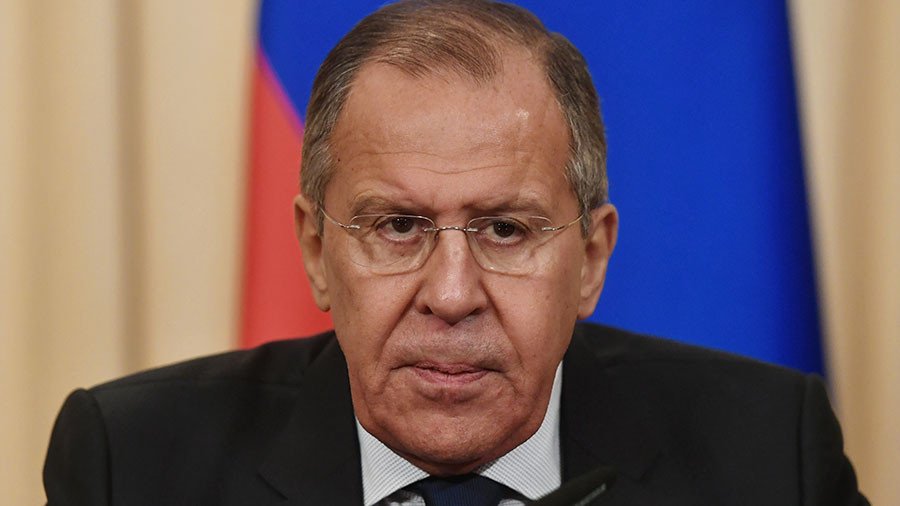 Rex Tillerson's criticism in Ethiopia of China's policy in Africa is inappropriate, says Russia's Sergey Lavrov. From Zimbabwe, Lavrov slammed the US for interfering in other countries' affairs, pursuing neo-imperialist ambitions.
"I didn't know that [US Secretary of State] Rex Tillerson is a specialist in Chinese-American relations," Lavrov said after he met with Zimbabwean President Emmerson Mnangagwa in Harare. He added that "it's not exactly appropriate" for Tillerson to speak about Africa's relations with other countries while a guest on the Dark Continent – especially in such "a negative way."
Lavrov made his statement almost at the same time his American colleague was some 3,000km further north – where he warned Africans about China's influence. He urged African countries to carefully weigh the benefits of Chinese loans at a news conference in the Ethiopian capital, Addis Ababa, during his first diplomatic trip to the continent.
"We are not in any way attempting to keep Chinese dollars from Africa," he said.
By interfering in the internal affairs of other counties, the US seems to be pursuing "neo-imperialist" ambitions, Lavrov said. "We don't share such an approach. I consider it 'neo-imperialist'. And we will never pursue such policies," he added.
Lavov added that Russia "has never interfered in other countries' affairs, despite Washington and other Western countries claiming the contrary on a daily basis." He stressed, though, that "not a single fact of this has been presented."
In the meantime, Lavrov denied the US State Department's claims about the absence of US-Russia discussions on a possible meeting between him and the secretary of state.
"I didn't want to make a comment on this topic, but today the US State Department stated that there have been no discussions of our possible meeting with [Tillerson]. I can say that this is untrue," he said.
Like this story? Share it with a friend!
You can share this story on social media: