Stretchable computers & soft robots: 'Liquid metal' paste paves way for 3D printable gadgets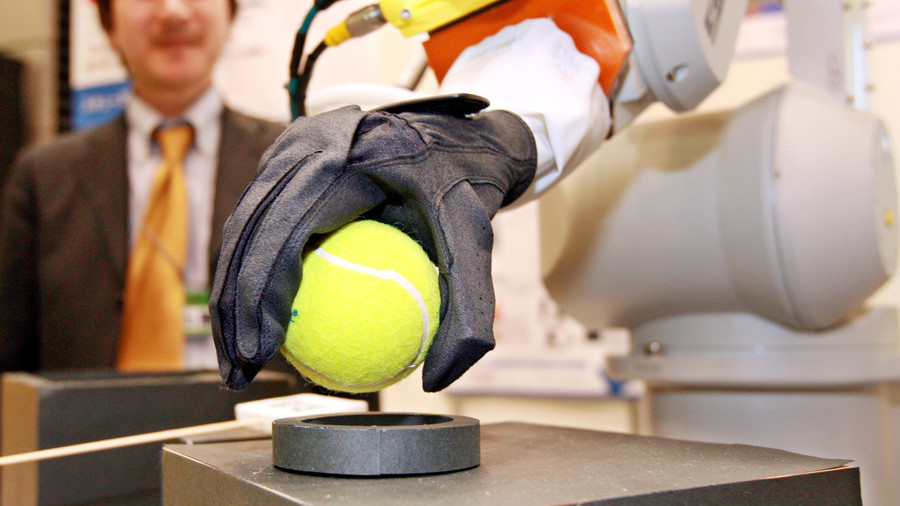 Flexible computer screens, stretchable electronic devices and soft robots could be just around the corner thanks to a new breakthrough in 3D printing. The advance allows for the rapid manufacture of complicated structures.
Researchers from Oregon State University added the magic ingredients of nickel nanoparticles and oxidized gallium to a liquid metal called galinstan to thicken it into a paste that is suitable for manufacturing.
"The runny alloy was impossible to layer into tall structures," the author of the study Yigit Menguc explained. "With the paste-like texture, it can be layered while maintaining its capacity to flow, and to stretch inside of rubber tubes."
Gallium alloys are already being used in electronic circuits. They have good conductivity and are "self-healing," meaning they are able to attach back together when they break. However before the breakthrough they could be printed only 2-dimensionally. In the study, researchers printed structures up to 10mm high and 20mm wide.
The new alloy has several properties which haven't been seen before. It can be made easily and quickly. The electrical properties of the paste are comparable to pure liquid metal, and it retains the self-healing characteristics.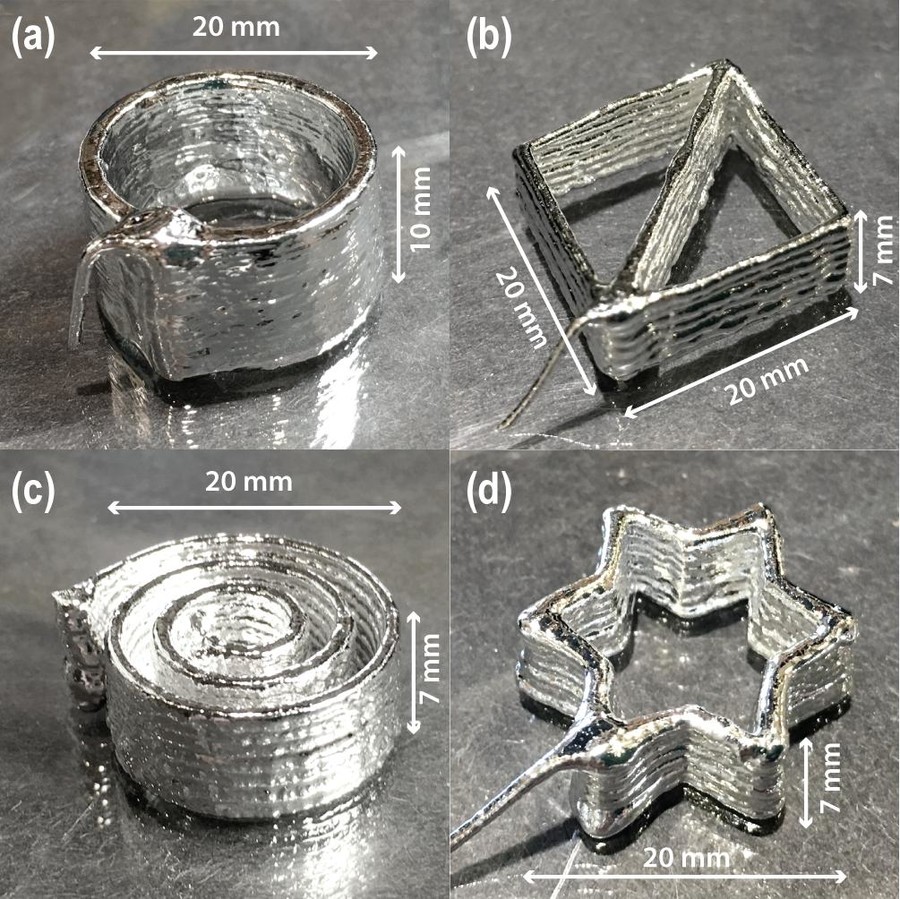 Bendable displays, conductive textiles, biomedical sensors and soft robots are just a few of uses for the new alloy.
"The future is very bright," researcher Dogan Yirmibesoglu said. "It's easy to imagine making soft robots that are ready for operation, that will just walk out of the printer."
The findings have been published in the journal Advanced Materials Technologies.
Like this story? Share it with a friend!
You can share this story on social media: