Sands of time: Storm Emma uncovers 2000yo Roman ruins on Spanish beach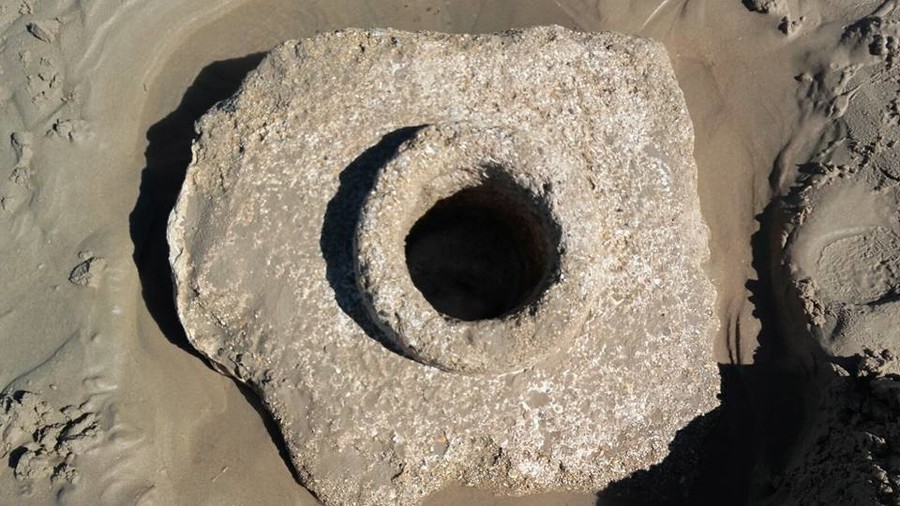 Cadiz in Spain was slammed with powerful winds, a tornado and torrential rains so strong they unearthed an ancient Roman aqueduct hidden beneath the sand on the beach. The ruins date back to the 1st century AD.
In the six days of of storm Emma, yachts were overturned, houses destroyed, cars were washed away and roads and restaurants were flooded. On the bright side, a Roman aqueduct and road was uncovered at Cortadura beach after the winds caused the sand to part and unveil the ancient ruins. The first century find includes as many as seven parts of a waterway as well as two walls around 80 centimeters thick and two meters high, el Pais reports.
Images of the discovery were shared by the Association for the Investigation and Dissemination of Cádiz's Heritage (ADIP). "We were alerted to the presence of these remains, and to the fact that people were digging in the area, so we went there, warned people to stop what they were doing, and called city officials," ADIP president Moisés Camacho told el Pais. An archaeologist also arrived at the scene and alerted police to the situation so they could watch over the area.
The aqueduct was used up until 1755, when it was destroyed by a tsunami wave sparked by an earthquake in Lisbon. The city council is expected to start studying and cataloguing the findings in the near future. Officials from the City of Cadiz have indicated that the best thing to do is to cover over the ruins with sand, so as to conserve it, Cadiz Directo reports.
Think your friends would be interested? Share this story!
You can share this story on social media: