Marine Le Pen's ISIS tweets: French politician faces 3yr jail term as formal probe launched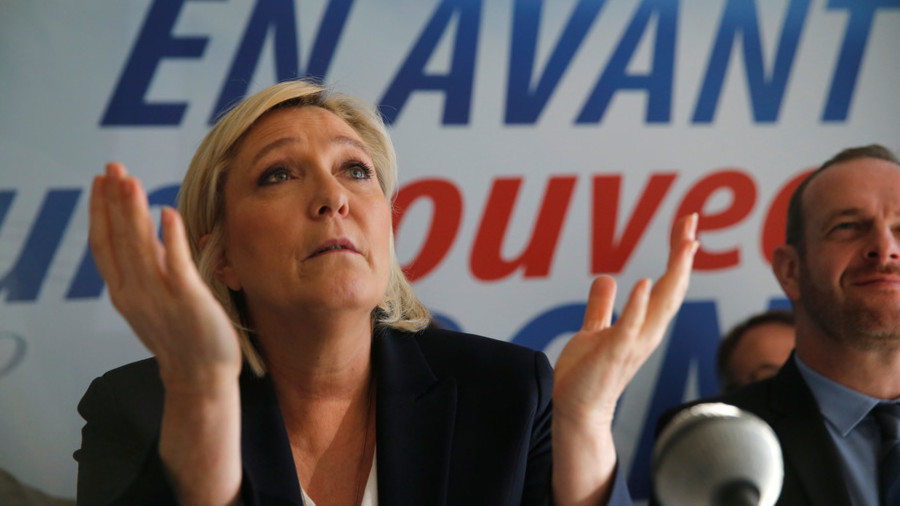 Marine Le Pen could face up to three years in prison after a French judge opened a criminal probe into her posting of graphic images to her Twitter feed in 2015. The tweets showed victims of Islamic State executions.
Three images, one showing the decapitated body of US journalist James Foley, were posted to the National Front leader's social media account. The pictures were captioned: "Daesh is THIS!"
READ MORE: National Front is only force standing for Europe of sovereign states – Marion Marechal-Le Pen to RT
Le Pen later removed the image of Foley following protests from Foley's family, but left another showing a tank running over a man in an orange jumpsuit and another of a man being burned alive in a cage. The far-right politician posted the images in response to some French media equating aspects of her political party and the terrorist group.
At the time, prosecutors opened an investigation into the "dissemination of violent images" but could not press charges while Le Pen, as a member of parliament, had immunity from prosecution. This immunity is available to all National Assembly members under the French constitution. In November last year, a cross-party committee voted to strip Le Pen of the protection, citing a "serious, loyal and sincere demand for justice."
Speaking to Le Figaro after her indictment, Le Pen dismissed the charges, saying that the law she was charged under had been devised to protect children from the early version of the internet. "I now have my medal of resistance against Daesh. I am therefore worried about fighting terrorism. It's the world upside down," she said. If convicted, she faces a maximum punishment of a €75,000 fine and up to three years in prison.
In June last year, Le Pen was also placed under formal investigation over the alleged misuse of funds while working as a member of the European Parliament. She has denied the allegations.
Think your friends would be interested? Share this story!
You can share this story on social media: