Turkish TV anchor resigns after remarks on 'killing civilians' in Istanbul secular districts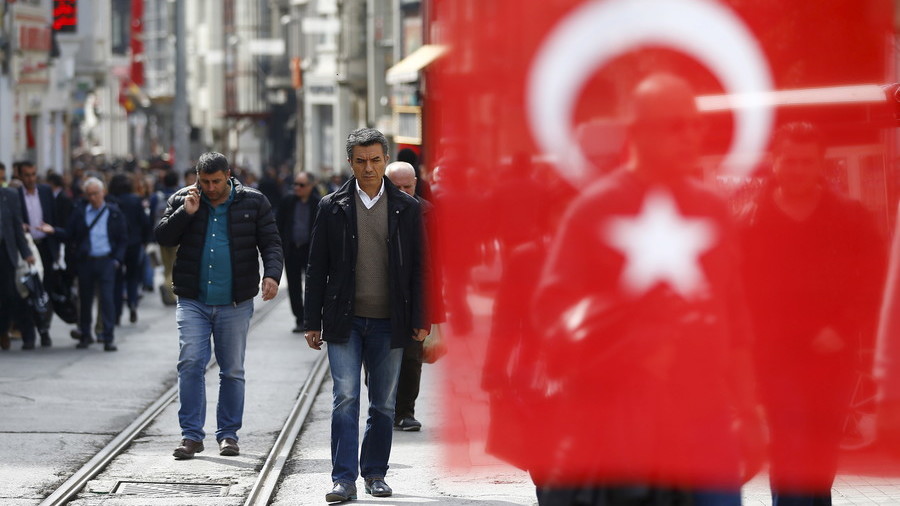 A Turkish TV presenter quit after sparking fury over comments to kill civilian "traitors" in secular Istanbul districts. The anchor has been accused of inciting hatred in his comments on the Afrin operation in Syria.
Morning show presenter Ahmet Keser of the national Akit TV station resigned Wednesday following an uproar he caused after rejecting claims that Ankara's military campaign in the Kurdish-held Afrin in northern Syria has resulted in civilian casualties.
"Why would the army of Turkey go there to kill civilians?" Keser said on Tuesday's 'The Day Begins' show (Gun Basliyor), as cited in various media.
"If we were going to kill civilians, then we would start with Cihangir, Nisantasi and Etiler, there are plenty of traitors there. And there's also the Turkish parliament," Keser said. The host was referring to the predominantly secular areas of Istanbul, with critical attitudes towards the government thriving there.
Keser's remarks drew condemnation from Turkish lawmakers, with both ruling and opposition parties voicing criticism. "It is unacceptable and unexplainable. This is openly psychotic," the spokesman for the ruling Justice and Development Party (AKP), Mahir Unal, said, adding that prosecutors have started a criminal probe into "a provocation."
"Who gave you the right to say such things? What do you mean you would start there? Who are you?" Unal said.
The Istanbul Prosecutor's Office pressed charges against the host for "inciting hatred and hostility in public," "provocation" and "defamation," the Hurriyet Daily News reports.
"I hope the investigation is completed quickly and the necessary punishment is given," Eren Erdem from the opposition Republican People's Party (CHP) wrote on Twitter.
Küçükçekmece Cumhuriyet savcılığına teşekkürler. Müracatımızı hızlı değerlendirdiler. Umuyorum soruşturma süreci hızla tamamlanır ve gerekli cezayı bulur. Takip edeceğim... pic.twitter.com/Ivba6ahTQl

— Eren Erdem (@erenerdemnet) February 27, 2018
Akit TV announced Keser would be leaving his role in a statement, explaining the anchor had left "in order to prevent people using his words as an excuse to attack this institution." It added, however, that Keser's words "crossed the line after he tried to rightfully say that Turkish soldiers were not killing civilians, [and his comments] are not accepted by our channel."
READ MORE: 'If you are martyred, we'll honor you!' Erdogan tells sobbing girl in army uniform (VIDEO)
In late January, Turkey launched 'Operation Olive Branch' against Kurdish militias in Syria and has already "neutralized" over 2,000 "terrorists," according to the army's latest estimates. The military insists it's only targeting terrorists, denying claims the assault has resulted in casualties among the civilian population.