Passenger trains collide in Egypt, at least 12 dead – local reports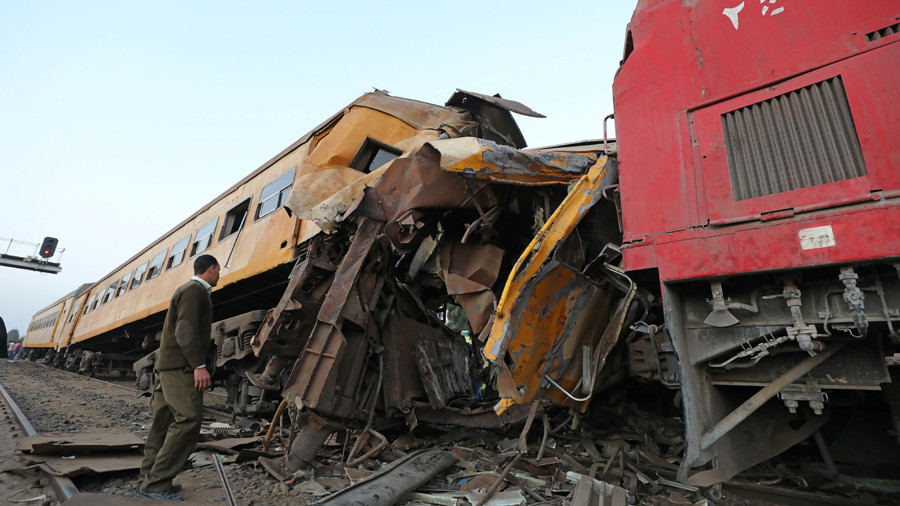 At least fifteen people have been killed and a further 40 injured in a collision between two trains in Egypt, according to local media reports.
The incident reportedly occurred outside a train station in Kom Hamada, in the El Beheira Governorate, a coastal area in the north. A spokesperson for the minister of health was earlier cited by Egyptian media as saying 10 people were killed and 15 injured, with the victims of the collision transferred to hospitals near the scene of the accident.
The death toll has reportedly risen to 15 people with 40 injured. Local sources citing police and military officials said that some 30 ambulances were deployed to the crash site. They said two passenger cars separated from one train and collided with a cargo train.