'Rainbow' halos light up Brazilian skies following staggering celestial event (VIDEO)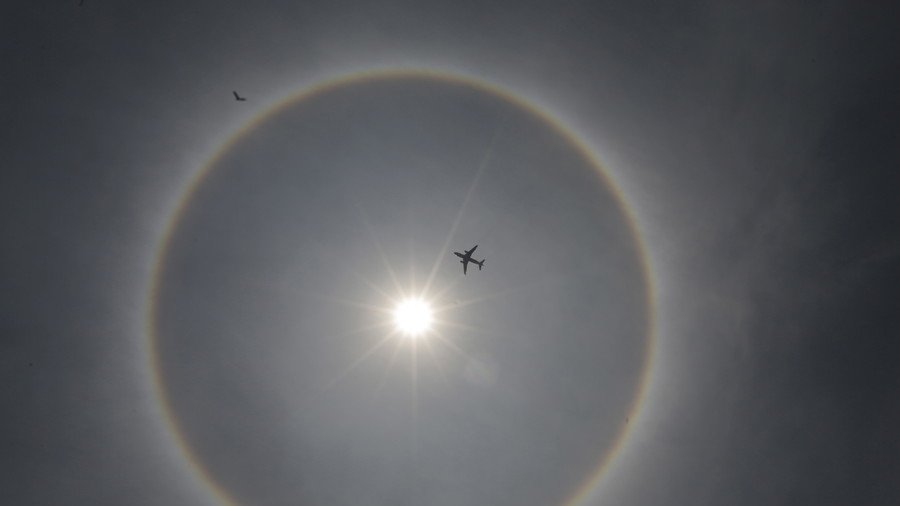 A spectacular light show greeted residents of Brazil's Santa Catarina state on Monday when a double solar halo appeared in the skies above them. Luckily for us, the heavenly phenomenon was captured on camera.
The 22-degree-halos, known as solar and lunar halos respectively, occur around both the sun and moon. The extraordinary phenomenon happens when light interacts with thousands of ice crystals trapped in cirrus clouds in the troposphere, about 5-10 km (3-6 miles) above us.
READ MORE: Holy sheet! Shaolin monk throws needle through pane of glass (VIDEO)
The resulting interplay has a captivating effect, creating a colorful circular formation that looks similar to a rainbow. Footage from Observadores Ovni Brasil, a "national network for recording UFO sightings and extraordinary phenomena" shows the stunning display in all its glory.
Like this story? Share it with a friend!
You can share this story on social media: