Shootout in Russia's Kazan ends with 1 policeman dead, gunman detained (VIDEO)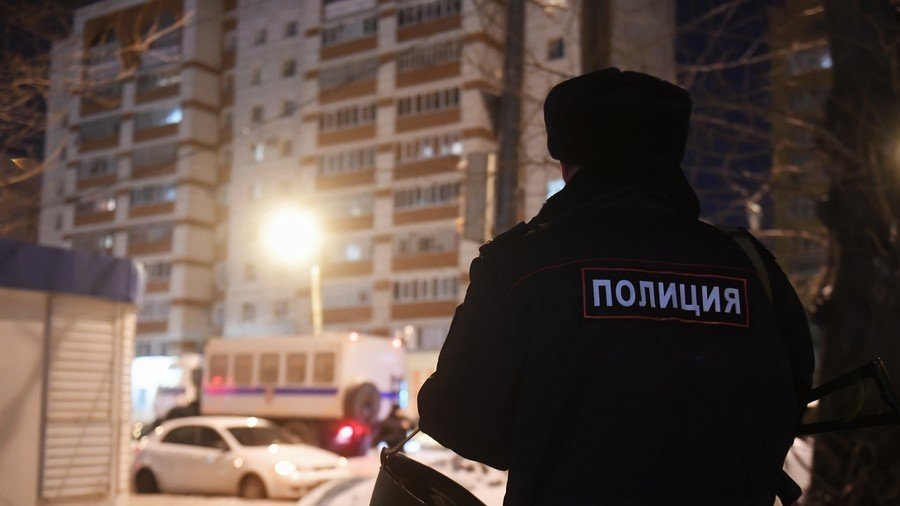 A shootout in the Russian city of Kazan has ended in the death of a policeman after a disgruntled man tried to break into his ex-wife's apartment with a gun. Special police were called to the scene, resulting in a tense stand-off.
While there was initially confusion surrounding the fate of the attacker, press releases by both the Investigative Committee and the Interior Ministry branches in the Russian republic of Tatarstan have now confirmed the man was detained.
Police units were first called to a local apartment building by two residents who reported gunshots on the staircase. The attacker, who was armed with a hunting rifle and drunk at the time according to early police data, was reportedly attempting to break into his ex-wife's apartment. She had filed a police complaint against him earlier, which resulted in him spending 10 days in custody just prior to the incident.
The shooter opened fire on the police, forcing them to call in special police reinforcements. He reportedly managed to injure three people, including a special forces officer who later died in hospital. Initial reports by the local Interior Ministry press service said the gunman took his own life as the law enforcers advanced on him.
Early reports also suggested that the perpetrator had an accomplice who managed to barricade himself inside an apartment, forcing the police to break in to detain him. A video circulating on the social network VKontakte (In Contact) shows police detaining a man, who is seen kneeling face down with his hands behind his back on a blood-stained floor next to what appears to be a dead body outside an apartment.
GRAPHIC VIDEO
You can share this story on social media: