String of deadly attacks in Afghanistan kills at least 24 people, incl. 20 soldiers (VIDEO)
Published time: 24 Feb, 2018 11:11
Edited time: 6 Mar, 2018 10:19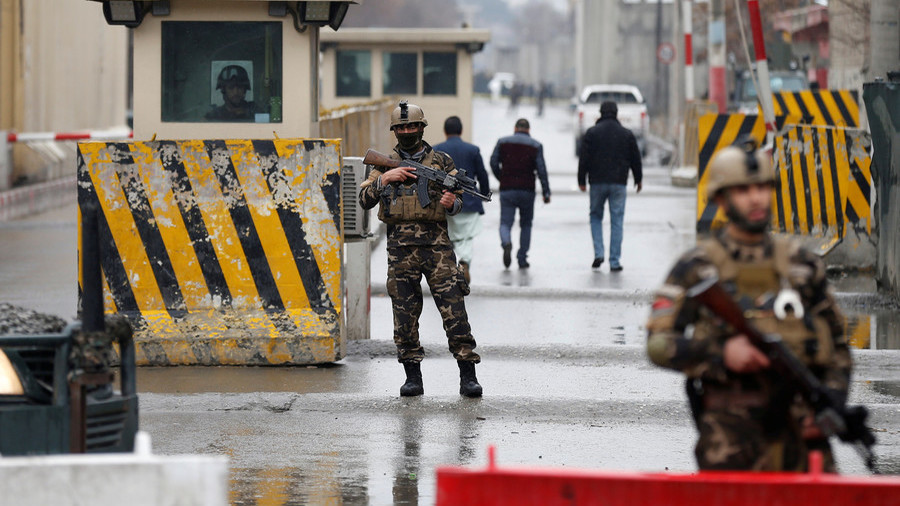 Taliban militants have attacked an Afghan Army outpost, killing 18 government soldiers, as the group continues to gain ground. Meanwhile, a suicide bomber has killed three and injured five others in the capital.
"A large number of Taliban attacked an army outpost and we lost 18 soldiers and two were wounded," defense ministry spokesman Dawlat Waziri said on Saturday, as quoted by Reuters. The attack took place in the western province of Farah.
The Taliban claimed responsibility for the Friday attack. It said that two of its fighters were killed in the operation.
Meanwhile, a suicide blast in Kabul has become the latest in a spate of attacks across the Afghan capital. Three people were killed and five others wounded in the bombing, which occurred in Kabul's Shashdarak area near the NATO headquarters, deputy interior ministry spokesperson Nusrat Rahimi said, as cited by TOLO News. Islamic State (IS, formerly ISIS) claimed responsibility in a message on its Amaq news mouthpiece.
Also on Saturday, a car bomb attack in Helmand province killed at least one person and wounded eight others, according to a spokesman for the provincial governor. An attack on an army outpost in the province also killed two soldiers and wounded one.
It comes just one month after Taliban gunmen killed 20 people at Kabul's Intercontinental Hotel, in an assault which led to a 12-hour standoff between gunmen and security forces. Just one week later, more than 100 people were killed and 235 others wounded in the capital when an explosives-packed ambulance blew up in a crowded area. Kabul has been on high alert since that attack.
Afghan President Ashraf Ghani has approved a new security plan for Kabul. However, it remains unknown what that plan entails, as the city of five million already has numerous checkpoints and vehicle restrictions.
Violence in Afghanistan has surged since US President Donald Trump outlined a more aggressive strategy for the country in August 2017, with US-led forces carrying out increased airstrikes and the Taliban responding with bombings, ambushes, and raids.
The Taliban has gained ground in Afghanistan in recent months, with a BBC study in January finding that the group is now active in 70 percent of the country. The Afghan government shrugged off the report, saying it controls most areas. The Pentagon did not directly comment on the report, but pointed to the latest figures by the NATO-led coalition which asserts that about 56 percent of Afghanistan's territory is under Afghan government control or influence.
If you like this story, share it with a friend!