'Americans leave behind scorched earth': US refuses to clean up 'carcinogenic' waste at Azores base
After housing an airbase on Portugal's Atlantic island of Terceira for 75 years, the US is scaling down its presence. Locals demand it cleans up the toxic pollution scientists say is causing cancer – but Washington doesn't agree.
"Both of my parents died of cancer. My mum of breast cancer and my dad with a different kind of cancer. When I was 33 I was diagnosed with breast cancer," Madail Avila, one of 55,000 residents of the Azores' second most-populous island, tells Ruptly. "It is a very big coincidence that there are so many cases of cancer within the same family and in the same geographical area as well, as all these cases are geographically located in the same area."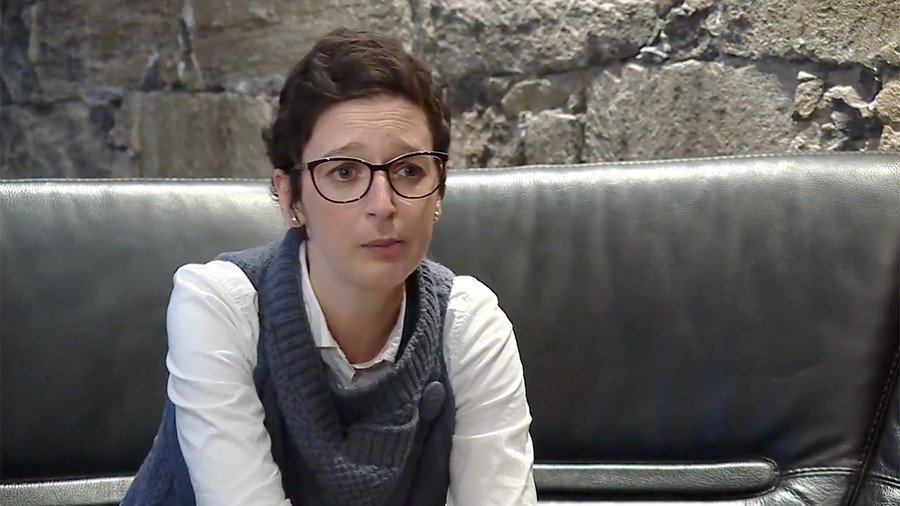 Testimonies of Avila and other neighbors of the Lajes Airbase who spoke to Ruptly during the camera crew's visit to the picturesque rocky island could be written off as unscientific anecdotes of resentful locals.
Unfortunately, they are backed up by studies conducted both by the Americans themselves and Portuguese researchers.
"What we have is a series of locations with extremely high levels of pollution caused by heavy metals, hydrocarbons or PCBs," says Felix Rodrigues, professor of physics at the University of the Azores, and local politician. "In certain concentrations can cause sterility, cancer, arrhythmia... These materials get into the food chain and accumulate in bodies. We are facing poisons that are hidden under the carpet."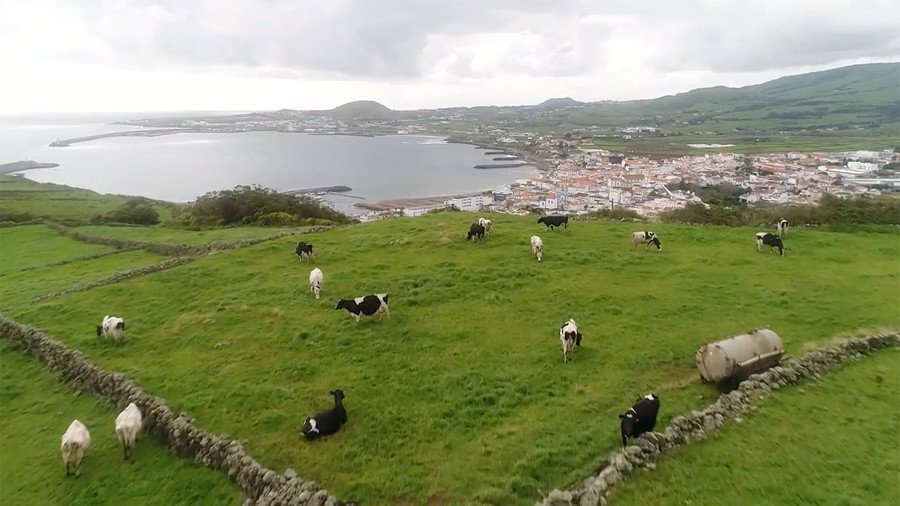 As just one example, Rodrigues notes that 88,000 liters of fuel spillage has been recorded in the past decade alone, and says that the soil is 50 times more contaminated than environmental guidelines in leading Western countries.
Norberto Messias, professor of health at the University of the Azores, says that residents of the municipality adjacent to the base suffer several times higher rates of certain types of cancers, for example four times as many eye tumors as the rest of the Azores population.
"We don't have different genetic material, we don't have a different culture, we don't have different eating habits, we are the same as every other Portuguese person. The only thing that differentiates us is the pollution of the Lajes base. My conviction is that there is a link," says Messias, who is leading a study of the local population.
Hotels instead of compensation
Lying 4,000km east of New York, and 1,500km west of Lisbon, Terceira was the perfect refueling spot for Allied craft crossing the Atlantic during World War II. Lajes Field was officially opened in 1943, and was used by British and American forces.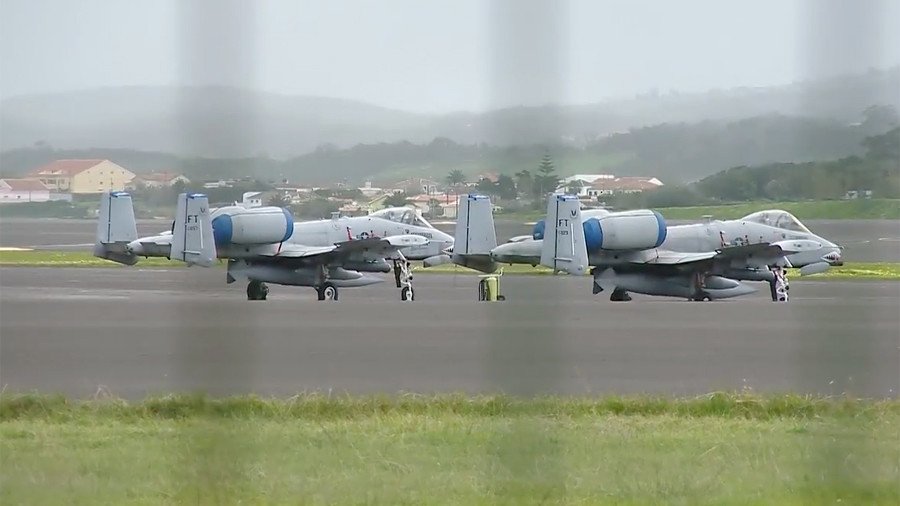 After the formation of NATO in 1949, Lajes became a key US-controlled staging post and command center, for both airborne and naval units, and played a role in several live conflicts including the Yom Kippur war between Israel and Arab states in 1973, and the first Gulf War.
But the end of the Cold War and the development of in-air refueling have made Lajes expendable, and in January 2015, the Pentagon announced that the number of foreign personnel at the base would be reduced to 165, down from 3,000 at its peak decades earlier. Economists estimated that the move would reduce Terceira's GDP by 6 percent, and lead to the emigration of 10,000 people from the island. The base itself now sits in a state of growing disuse, its runways deserted, living quarters fenced off but empty inside.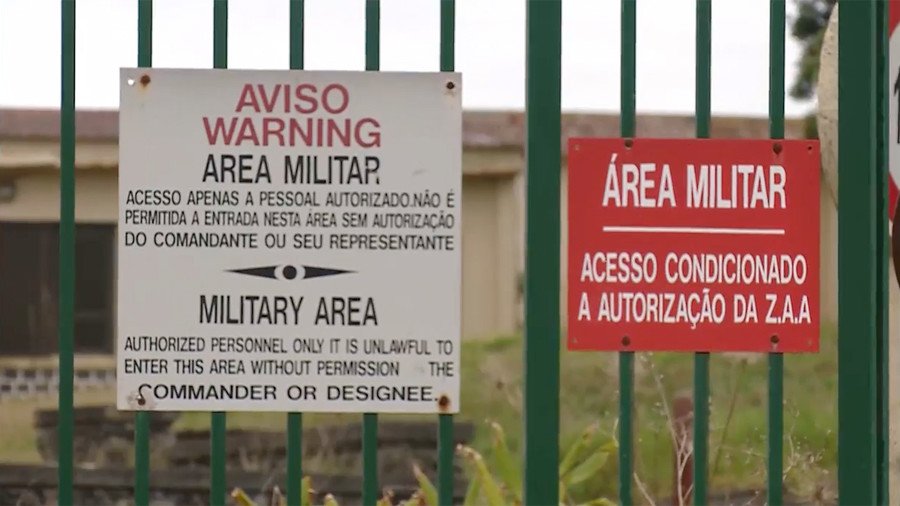 Yet the US knew that it was leaving more than economic upheaval after the planes took off. A 2003 internal report, which has been examined by Ruptly, noted at least 35 contaminated sites around the island, which have not been cleaned up.
Orlando Lima, a Portuguese support worker at the base, says that US personnel were also concerned about the impact of the base on personal health, and that on at least one occasion he witnessed a commission arriving at Lajes to investigate a health claim by one of its former staff, who said that he had contracted terminal cancer as a result of his service there.
Following the 2015 announcement, the Azores produced a revitalization plan for Terceira, which would see the US pay €167 million ($205 million) annually for 15 years to smooth the transition from its departure. Of that money, €100 million would be spent each year on tackling the environmental legacy.
So far, Washington has not budged.
When asked about the ongoing plight of Terceira by RT, US officials refused to comment directly, and pointed us to the results of a meeting of the Portugal-United States Standing Bilateral Commission (SBC) in December last year.
"The SBC was briefed on the current status of environmental issues on Terceira Island with regard to US activities at Lajes Field, including in regard to two priority sites (Main Gate and South Tank Farm). The United States and Portugal intend to monitor the issues and encourage the technical experts to reach a conclusion on how best to proceed,"reads the summary of its results.
Instead of compensation, American officials proposed increasing civilian flights from the US and "discussed ways to increase cross-Atlantic tourism and create market conditions to attract US hotels to enter the Azores market."
'Can I guarantee my children a good life here?'
Feeling betrayed by the Americans, and abandoned by their own government half an ocean away in Lisbon, Terceirans have started their own public campaign to encourage the Portuguese government to put more pressure on its NATO allies, or foot the bills itself.
"The problem exists, there is no doubt that it was caused by the American Air Force, namely the US, and there are also no doubts that they are the ones responsible and who need to pay for it," says Marcos Fagundes, an active member of the campaign.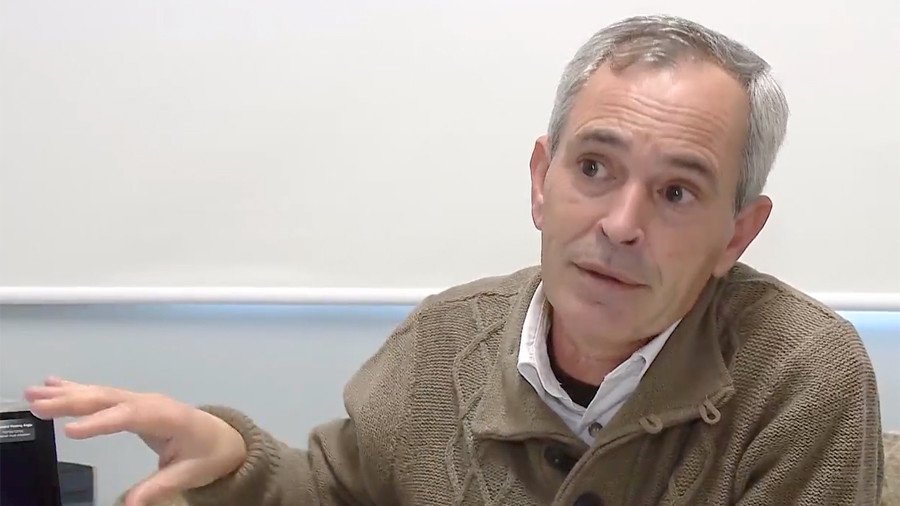 But Rodrigues has little faith that Washington – particularly under Donald Trump's presidency, will pay up – and says that Terceira could be substituted for dozens of other spots on the globe, where abandoned American bases continue to blight the land.
"This is a hell that repeats itself on various islands that are occupied by the Americans. This is almost a scorched-earth policy, where the problems accumulate and the local government doesn't react, the population has no capacity to take a stance," he says.
Meanwhile for Avila, whose breast cancer is now in remission, whatever decision is taken is not a question of politics, but of survival – for both herself and her family.
"I want to raise my children in a place where I have a guarantee that I will be able to give them a good quality of life. And this is a doubt that I have. Am I doing the right thing for the future generation?"
You can share this story on social media: