Syria's East Ghouta militants derail peace talks with armed provocations – Russian MoD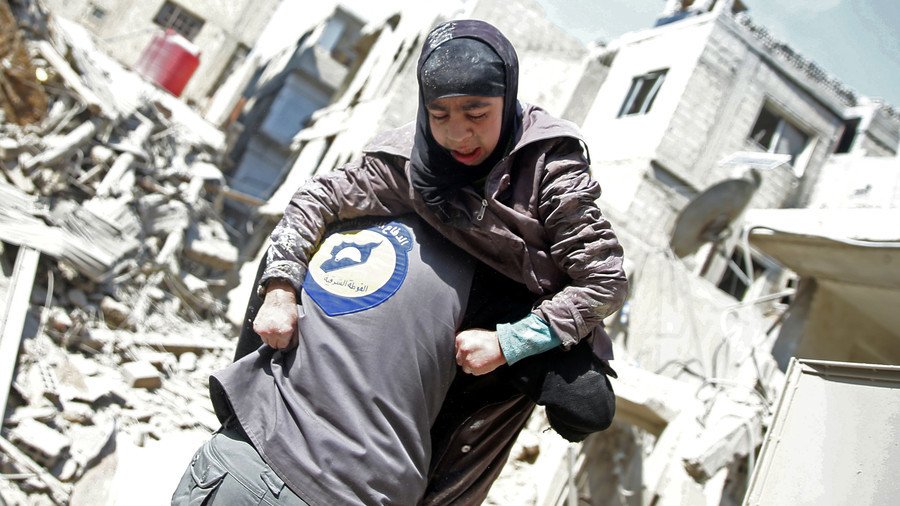 Attempts to broker a ceasefire in the Damascus suburb of East Ghouta have failed because illegal armed militants controlling the area have refused to give up their weapons, according to the Russian Defense Ministry.
"The appeals by the Russian reconciliation center to illegal armed groups to stop resistance, surrender arms and regularize their status did not bring positive results," the ministry's spokesman Major-General Yuri Yevtushenko said in a statement on Wednesday, adding that the humanitarian situation in East Ghouta is "getting critical."
Russia is working within the UN Security Council to draft a resolution to address pressing humanitarian issues in the embattled suburb, deputy Foreign Minister Sergey Ryabkov said earlier. Ambassador Vasily Nebenzia said that the Security Council meeting scheduled for Thursday was "necessary" to allow all sides to "present their vision, their understanding of the situation, and come up with ways of getting out of this situation."
Dozens have died over the past several days as militants opposed to the government shelled Damascus, while accusing the Syrian Army of bombarding civilians in East Ghouta. The Russian Center for Reconciliation in Syria was also shelled by the militants, but no Russian military staff members have been injured.
The US State Department said it was "deeply concerned" by the rising violence in East Ghouta, while French President Emmanuel Macron "vigorously" condemned it and called for a ceasefire. A spokesman for German Chancellor Angela Merkel pointed the finger at Russia and Iran as backers of the "regime" in Damascus. Meanwhile, the UN Human Rights office, led by Jordanian Prince Zeid Ra'ad Hussein, went as far as to accuse Damascus of a "monstrous campaign of annihilation", saying that two weeks of fighting have resulted in over 1,200 civilian casualties.
Russian Foreign Minister Sergey Lavrov has, meanwhile, blamed "armed provocations" by Al-Nusra militants for the uptick in fighting in East Ghouta, adding that terrorist groups that did not lay down their arms would be dealt with accordingly. "In keeping with the existing agreements, the fight against terrorism cannot be restricted by anything," Lavrov said on Wednesday. The Western and particularly the US position on the humanitarian situation in Eastern Ghouta, controlled by militants, is a clear example of "double standards," added Ryabkov.
Al-Nusra, currently known as the Hayat Tahrir al-Sham, is an affiliate of Al-Qaeda. Russia considers it a terrorist organization. As such, it is not protected under the de-escalation agreement negotiated during the Astana talks. Russia, Iran and Turkey are the guarantors of the de-escalation agreements.
Think your friends would be interested? Share this story!
You can share this story on social media: