Space photo highlights 'catastrophic' shrinking of Aral Sea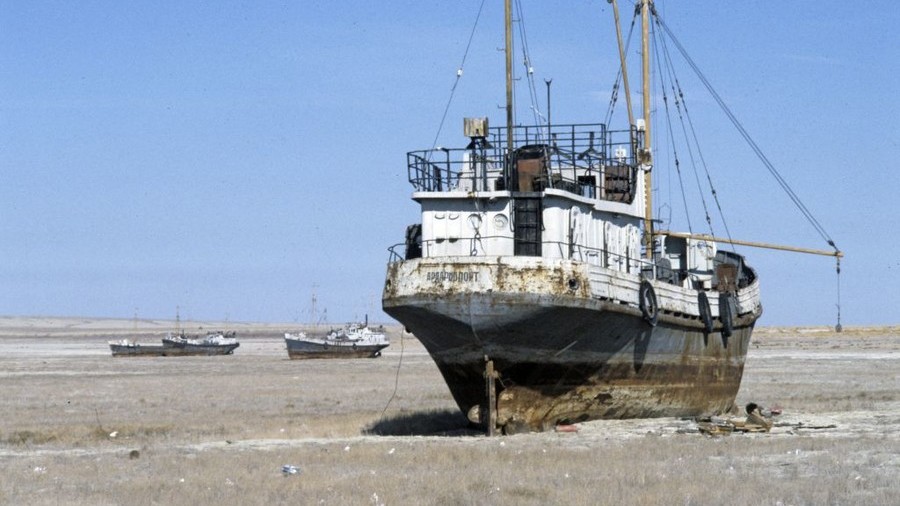 Russian cosmonaut Anton Shkaplerov has reminded his Instagram followers of the "catastrophic" desiccation of the Aral Sea, posting a space photo of what was one of the four largest lakes in the world just 50 years ago.
Shkaplerov, who is currently serving as a flight engineer on the International Space Station, posted the image on his Instagram page. "Currently the sea level is catastrophically low," he wrote.
The Aral Sea (or the Sea of Islands), located between Kazakhstan and Uzbekistan in Central Asia, has been steadily turning into a desert. Formerly one of the largest lakes in the world with a total area of 68,000 square kilometers, it has lost 90 percent of its volume since the 1960s.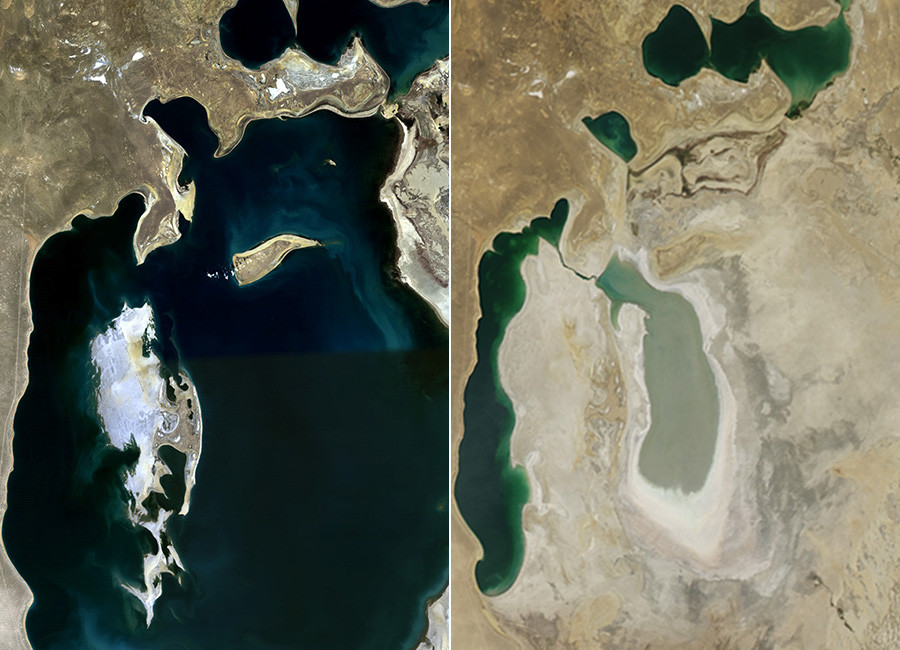 READ MORE: Aral Sea: How one of world's largest lakes turned into ship cemetery (VIDEOS)
The lake began shrinking in the 19th century, but the process was sped up by Soviet-era irrigation projects, as the rivers that fed into it were reversed. The desiccation, which was described as an "environmental tragedy" by UNESCO, is a huge blow to the economy of the region, where fishing used to be the main source of income. Dams are being erected and other efforts are currently being made in order to save and replenish the Aral Sea.
If you like this story, share it with a friend!