Libyan crisis festers, but media has moved on – Red Cross president to RT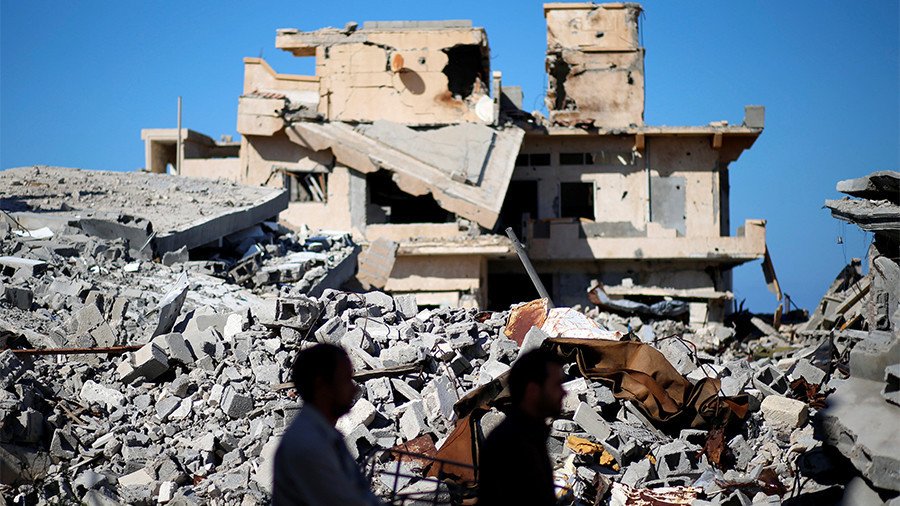 Although Libya has fallen out of headlines and been replaced by conflicts in Syria and Yemen, it is still plagued by fighting and a humanitarian crisis, the president of the International Committee of the Red Cross (ICRC) told RT.
"Fighting is continuing," ICRC president Peter Maurer said. "Libya is one of the countries with the largest percentage of displaced populations and therefore the humanitarian needs are important – particularly in health services, water, and economic support for displaced populations."
Although news coverage of the situation in Libya has dwindled in favor of conflicts in other countries throughout the region, Maurer stressed the importance of keeping Libya in the media, as locals and migrants are facing an "appalling" situation in the country.
"For me there is an unquestioned necessity to put Libya much more in the center of international attention comparable to the attention the international community has on other crises in the Middle East."
When it comes to working towards a solution in the country, Maurer said "we are certainly of the opinion that it is important to talk about the situation in Libya, we are of the opinion that more needs to be done to support the different authorities in Libya, more of course has to be done also to find a political solution in Libya."
He was hopeful, however, that the future could be brighter for the country. "I think Libya has some assets which we shouldn't forget which gives us hope. It's a population that knows how to help themselves, I think they have resources, they have capacities – we need to strengthen these capacities. I think there is a realistic perspective that once there is a political agreement in Libya, things will become better."
Meanwhile, footage from RT's Ruptly agency has shown the devastating aftermath of US airstrikes in Sirte. The Libyan city was targeted for several months in 2016, but remains in ruins to this day.
READ MORE: Chaos unrelenting: 6 years since Arab Spring started, no democracy in sight for Libya
Displaced residents have finally been making their way back into the city, greeted by awful scenes of destruction, including skeletons of buildings and neighborhoods resembling ghost towns.
"Al Manara district is completely destroyed because of US strikes on this region. All residents of this area are now displaced...and life is completely nonexistent in this area," one resident told Ruptly.
He went on to say that "there is no local or international assistance" being offered to locals, and feared that Islamic State (IS, formerly ISIS/ISIL) could return to the area.
That fear was echoed by local resident Ghaloud, who said that "everyone knows that...IS possibly advocates returning at any moment to the city of Sirte because this city was the incubator of this organization." He added that the city is "sprawling with mountains and valleys and Islamic State is hiding in these mountains and valleys," and that it can return at any moment "if the state does not protect the city well."
You can share this story on social media: