Russia 'no threat,' NATO expansion 'dilutes effectiveness' of bloc – ex-US defense secretary to RT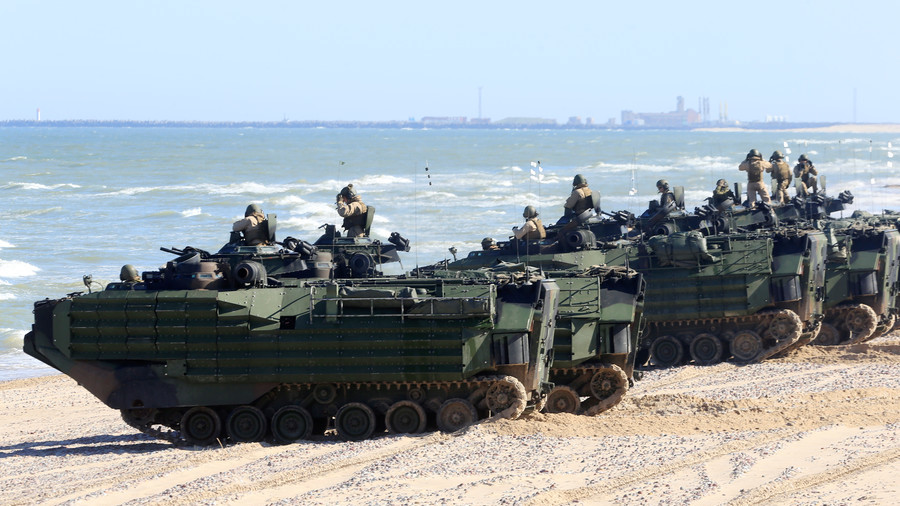 NATO's rapid expansion has not necessarily strengthened the alliance and the US should rethink its hostility towards Russia, former US Secretary of Defense William Perry said on RT's SophieCo program.
Perry, who has previously stated that NATO's eastward expansion during his tenure as defense secretary was a mistake and largely responsible for the current confrontation between Moscow and Washington, told RT's Sophie Shevardnadze that he was sceptical that incorporating Macedonia or Montenegro into NATO would benefit the "defensive" alliance.
"You can argue that you dilute the effectiveness of the organization if you get too many countries in it. So I think we're probably either in the end or very nearly to the end of the expansion," Perry said. He added that he was almost certain that NATO has abandoned any ideas of expanding to Ukraine. Urging Washington and Moscow to "stop seeing the worst" in each other, Perry told Shevardnadze that he "doesn't see Russia as posing a threat to the US and threatening a war with the US."
Although he recognized that the two countries do not see eye-to-eye on a number of key issues, including Crimea's reunification with Russia, Perry nonetheless argued that Washington and Moscow share common interests which would be better served through bilateral cooperation. "I understand that it's difficult to have diplomacy when you deal with those areas where you fundamentally disagree. But there are also many issues that we have in common," Perry said.
"Neither the US nor Russia want a nuclear war. Neither the US nor Russia want nuclear terrorism. Neither the US nor Russia want nuclear proliferation. So we have areas where we have strong and important agreements. We ought to be working together in those areas to solidify points on which we agree. So that's a potential that we're not exploiting."
Although Russia and China were recently singled out by the US government as the greatest challenge to US national interests, Perry said that he did not agree with the Pentagon's "judgment" and thought Washington should focus instead on strengthening its relationship with Russia.
READ MORE: The Russians are coming! Send money quickly!
"There's no reason why the American and the Russian people should be hostile to each other. There's a history of friendship and working together. During the period I was the secretary of defense, we had troops working together in Bosnia. We had American and Russian soldiers going together on foot patrols in Bosnia and it worked very well. We also worked together with the Russian nuclear establishment in dismantling nuclear weapons. During that period of time we dismantled 8,000 nuclear weapons: 4,000 – the US and 4,000 – the former Soviet Union," said Perry.
"So we worked together for the benefit. It can be done, it should be done, and I would like to get back [to that]. Instead of worrying what could happen 10 years from now, what could happen if Russia gets hostile to the US, we should be focusing on how do we continue to build on that positive and cooperative relationship."
Like this story? Share it with a friend!