Family removed from cruise ship following violent brawl (VIDEO)
Published time: 16 Feb, 2018 23:01
Edited time: 18 Feb, 2018 19:21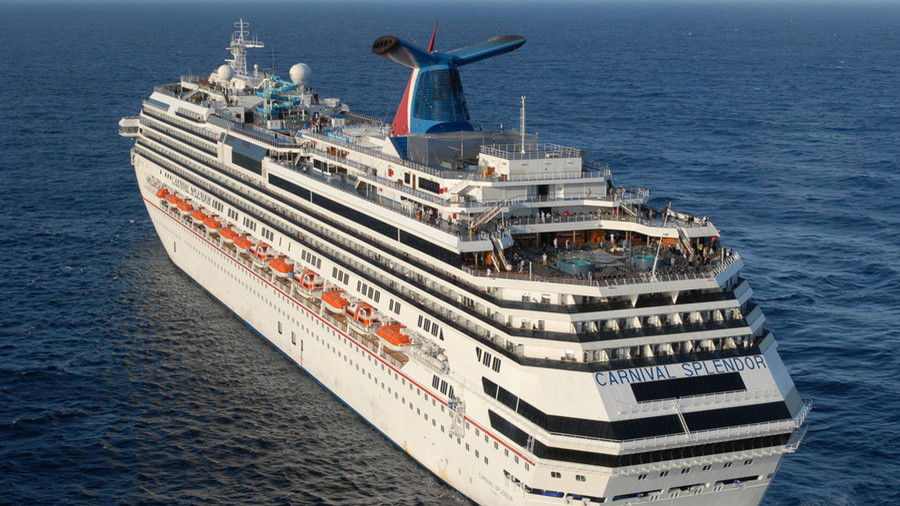 More than 20 passengers were removed from a cruise ship by Australian police after a violent night of fighting, some of which was caught on camera.
The Carnival Legend cruise ship was forced to make an unscheduled stop in Twofold Bay in order to remove an extended family from the vessel. The offending family was taken from the ship by police on Friday and brought to shore in Eden, New South Wales.
The 10-day South Pacific cruise was marred by reports of clashes between two different groups of passengers, News.com.au reported.
Footage from the ship shows a large group of passengers fighting both on the deck and inside the ship, as well as clashing with security and crew members. Images provided to media outlets show passengers with various injuries, including head wounds and large bruises.
New South Wales police are investigating the incident. Authorities were told a "fight involving several men took place on board the ship after an argument about 12.45am" on Friday. Police confirmed that security detained the men involved. Officers spent hours questioning passengers onboard the ship before removing the family in what it said was an "unprecedented step."
One of the men, identified only as Zac, said he was locked in a room overnight. "This is all over a thong [flip flop/sandal], not a foot, a thong being stepped on and being instantly apologised for," he said, according to Radio station 3AW.
"Disembarking a family from a cruise is an unprecedented incident — it is always our last resort," Carnival Cruise Line Australia Vice President Jennifer Vandekreeke said.
The fighting scared children and families onboard, according to eyewitness accounts, and passengers locked themselves in their cabins to avoid the violence.
David Barkho said his son George, who was on board the ship, phoned him and ask him to call the police. George said security staff deleted images of the fight from his phone.
In a video Barkho posted on Facebook, a woman working on the ship is twice seen approaching the filmer and putting her hand up to cover the phone. A male crew member also approaches the filmer, telling him he can't film.
The footage also shows security guards repeatedly kicking a passenger who is on the floor.