China's military modernization challenges US air power - report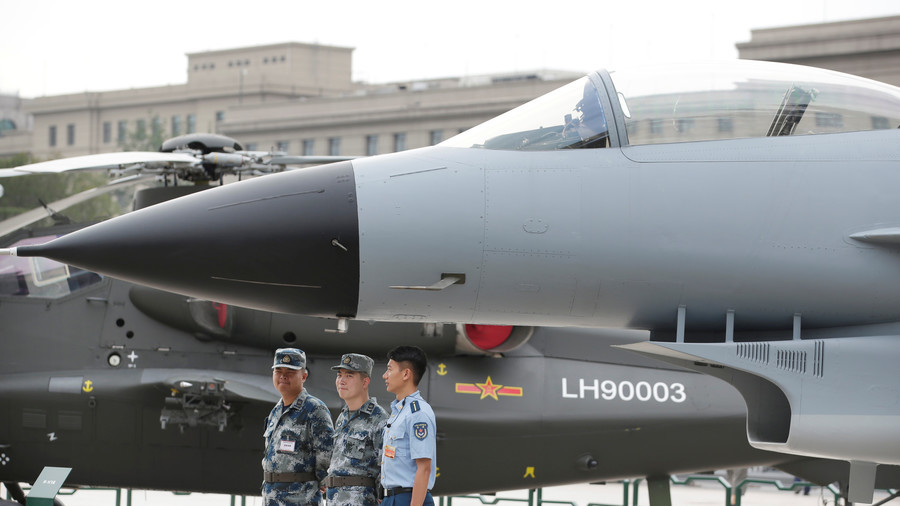 China is poised to challenge American air dominance and has already shown itself to be a formidable naval power, according to a newly published report.
In a press launch for its annual "Military Balance" report published on Wednesday, the International Institute for Strategic Studies (IISS) highlighted the rapid modernization of Chinese land and naval forces and described China's progress in aerospace defense as "remarkable."
"China's emerging weapons developments and broader defence-technological progress mean that it has become a global defence innovator and is not merely 'catching up' with the West," Dr. John Chipman, Director-General and Chief Executive of IISS, said.
According to the think tank, China's Chengdu J-20 low-observable combat aircraft is on track to enter front-line squadron service by 2020, jeopardizing the US monopoly on operational stealth combat aircraft. The report also highlights China's growing missile arsenal, including the PL-15 extended range air-to-air missile, which is believed to be equipped with an active electronically scanned array radar – a technology that has been successfully utilized in an air-to-air missile by just a handful of other nations.
"These advances are all part of the Chinese air force's goal to become capable of challenging any opponent in the air domain. For the past three decades, air dominance has been a key advantage for the US and its allies. This can no longer be assumed," Chipman wrote.
Beijing has similar ambitions for its navy, the report claims. According to Chipman, since 2000, "China has built more submarines, destroyers, frigates and corvettes than Japan, South Korea and India combined," adding that the total tonnage of new warships launched by China in the last four years alone is significantly greater than the total tonnage of the entire French navy.
With its rapidly growing navy, China is transforming into a global military power, and its new base in Djibouti will enable more naval deployments, the report states.
Like this story? Share it with a friend!
You can share this story on social media: