Russia could host Palestine-Israel talks as US can no longer be the sole broker – Palestine FM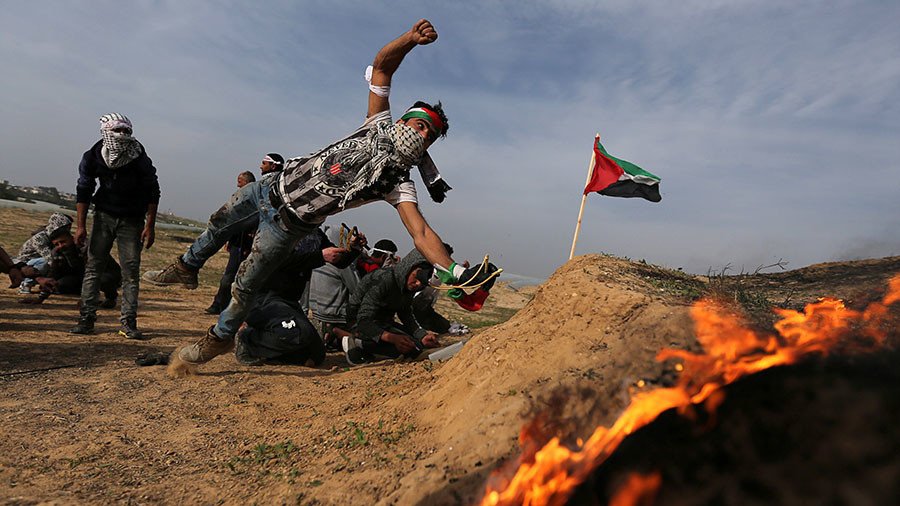 Russia could provide platform for a potential meeting between Mahmoud Abbas and Benjamin Netanyahu, the Palestinian foreign minister said, voicing Palestine's readiness to sit down for direct talks with Israel.
"Absolutely, [we are ready for direct talks] through a third party, of course," Palestinian Foreign Minister Riyad al-Maliki said Tuesday, as quoted by RIA. "We don't think a 15-minute meeting in Jerusalem would help us," the minister went on, noting that "coming to Sochi or Moscow would be a good decision, if [Israeli Prime Minister Benjamin] Netanyahu is willing to."
"The flight is no longer than three hours, and [Netanyahu] would enjoy hospitality of [Russian President Vladimir] Putin and the Russian people," al-Maliki said, calling on the Israeli side to consider the option, according to RIA.
As for the part US has in the peace process, al-Maliki reiterated Washington can no longer be the only mediator.
However, the conflict settlement can't go on entirely without US participation. Palestine "clearly stated that the US can no longer be the sole broker in the Israeli-Palestinian talks," as Washington sides with Israel "against the Palestinian position."
"We can't ignore the US completely, that's why we agreed for the US to participate," the minister said.
Al-Maliki's words echo Palestinian leader Mahmoud Abbas' remark, made during his delegation's stay in Moscow. While the Palestinian side doesn't reject the US joining the mediation attempts, it wants multilateral talks.
Meeting the Russian president on Monday, Abbas told Putin that Palestinians have ruled out cooperating with Washington as a sole mediator due to Donald Trump's shift to recognize Jerusalem as the Israeli capital and to move the US embassy from Tel Aviv to the holy city.
Following the US announcement, that drew backlash across the Arab world, the Palestinian president initially declared that Palestinians would not accept Washington in any role in the political process.
You can share this story on social media: