'Morgan Freeman joined bandwagon of West's grotesque caricature of Yugoslav wars'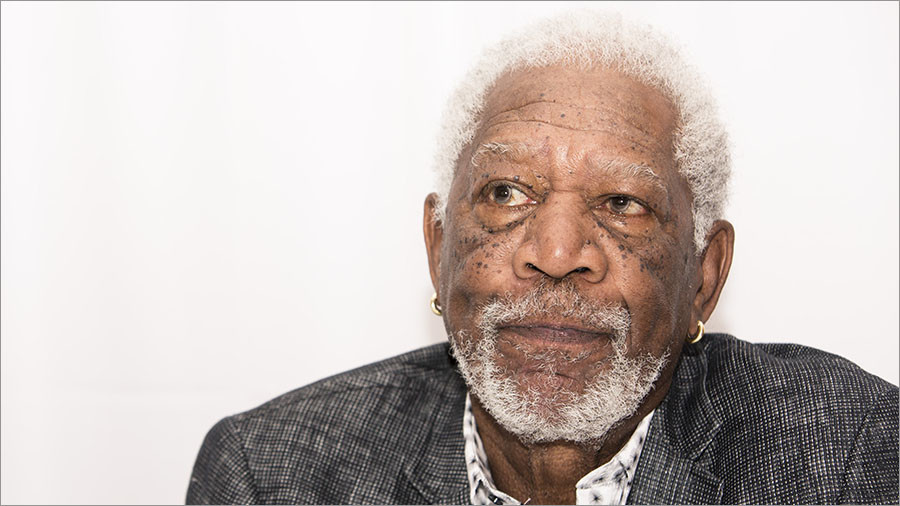 Morgan Freeman is just a small stone in the mosaic of the Serbophobic, Russophobic narrative which is being spread by the media and elites in the West, Srdja Trifkovic, foreign affairs editor at Chronicles magazine, told RT.
Hollywood star Morgan Freeman's show, 'The Story of Us,' has sparked anger over its allegedly one-sided portrayal of the Yugoslav wars.
"Serbs are to blame for the war in former Yugoslavia, genocide and ethnic cleansing," Freeman said in the documentary.
Some Serbs now intend to sue the actor over the coverage of the Srebrenica massacre during the 1992-1995 Bosnian War in the National Geographic Channel's documentary show.
RT asked Srdja Trifkovic, foreign affairs editor at Chronicles magazine, whether the accusations of a one-sided view of the Yugoslav wars are grounded.
"[The documentary] is a grotesque caricature of the Yugoslav war. In a multi-sided conflict in which all three parties – the Serbs, Croats and Muslims – suffered statistically speaking more or less equally. A narrative has developed over the past quarter of century of the Muslim blameless victimhood. And it had a purely political purpose to retract and justify Western, primarily US and NATO, involvement on the side of the Muslims… I regret that so much fuss has been raised over a Hollywood actor joining the bandwagon somewhat belatedly at the dusk of his illustrious career. His credentials to discuss this issue are non-existent. And his personal credibility, bearing in mind his turbulent and occasionally egregious personal life, should really discredit him from a debate," said Trifkovic.
As to whether it is fair to attack Freeman himself, the analyst said the important question is who wins from the renewal of the discussion prompted by the show. "Cui bono [who benefits], from raising this issue of Serb culpability yet again right now?" Trifkovic asked.
"And they think it may not be unconnected to the way in which a committee of the US House of Representatives prepared a report full of false news on Russia's allegedly pernicious and malignant influence in the Balkans. We are now hearing stories in the Western media about some Serbian paramilitaries being trained by the Russians, and such invented stories are taking immediately out of the Bosnian Muslim press into the Western media such as the Guardian and then enter into congressional documents. I think in a broader sense Morgan Freeman is just a small stone in the mosaic of Serbophobic, Russophobic narrative which is being spun by the media and the elite class in the West," Trifkovic added.
You can share this story on social media: