Jews were 'passive' during Holocaust, so Israel is ashamed – Polish president's aide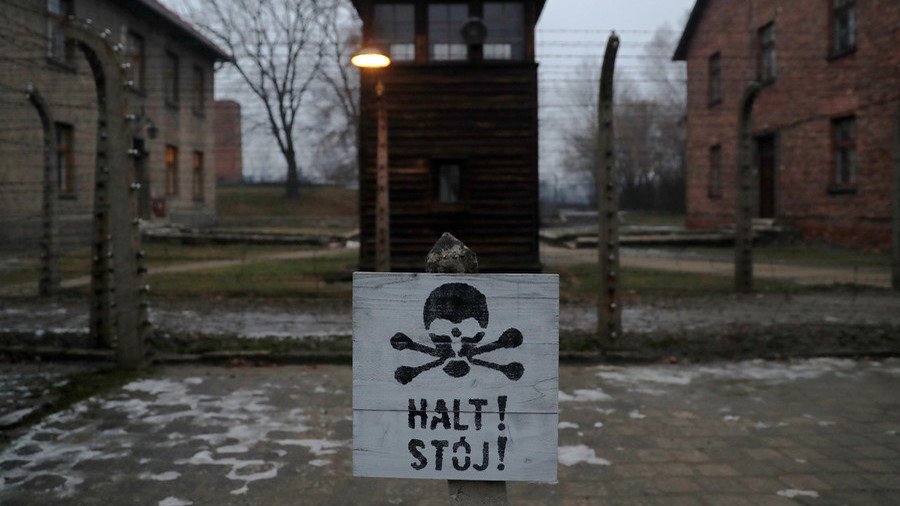 The 'passivity' of Jews during Nazi reprisals explains Israel's angry reaction to Poland's controversial new law, which forbids blaming Poles for their complicity in the Holocaust, an adviser to the country's president claims.
The law in question was adopted in the Eastern European state earlier in February and outlaws blaming Poles for their complicity in the crimes of the Holocaust during the Second World War. The legislation, which also criminalizes the words "Polish death camp," has predictably angered Israeli leaders and sparked a row between Warsaw and Tel Aviv.
Now, Andrzej Zybertowicz, an adviser to the Polish president, told the Polska Times newspaper that Israel's furious reaction has much to do with a "feeling of shame at the passivity of the Jews during the Holocaust." Zybertowicz, who served as "security advisor" to then-President Lech Kaczynski from 2008 until 2010, claimed Israel is "clearly fighting to keep the monopoly on the Holocaust."
According to Zybertowicz, "many Jews engaged in denunciation, collaboration during the war," a fact that is awaiting open discussion in Israel. His remarks come on the back of a political row that unfolded after the Polish Senate voted to approve the controversial bill.
President Andrzej Duda, who signed the bill into law last Tuesday, maintained it was necessary to combat an unfair perception of Poles as collaborators in the Nazi genocide of Jews. According to other Polish government officials, the expression "Polish death camps" hurts the feelings of their countrymen.
In the meantime, Warsaw tried to defuse tensions by taking some conciliatory steps. In a nod to critics, President Duda also asked the country's Constitutional Court to review the law, signaling that it could be amended in future.
Prime Minister Mateusz Morawiecki said Poland does not intend to limit freedom of speech when it comes to the Holocaust. "We understand the emotions in Israel. A lot of work is needed for us to be able to tell, together, our shared and often complicated history," he said on Thursday, as cited by Radio Poland.
The Holocaust law has been widely condemned in Israel, home to many Polish Jews who survived the Nazi death camps. Israel's Prime Minister Benjamin Netanyahu lambasted the law as a "distortion of the truth, the rewriting of history and the denial of the Holocaust," while the Israeli envoy to Poland, Anna Azari, said the legislation would open "a possibility of punishment for Holocaust survivors' testimony."
Jews were sometimes described as being submissive to Nazi authorities even in the face of the Holocaust, but some notable historic events seemingly contradict this theory. To name a few, Polish Jews took up arms against the Germans during the 1943 Warsaw Uprising. Other acts of resistance took place in Nazi extermination camps, including in Sobibor and Treblinka, where starving Jewish prisoners confronted armed German guards.
Like this story? Share it with a friend!
You can share this story on social media: