Saudi cleric says women shouldn't be forced to wear abayas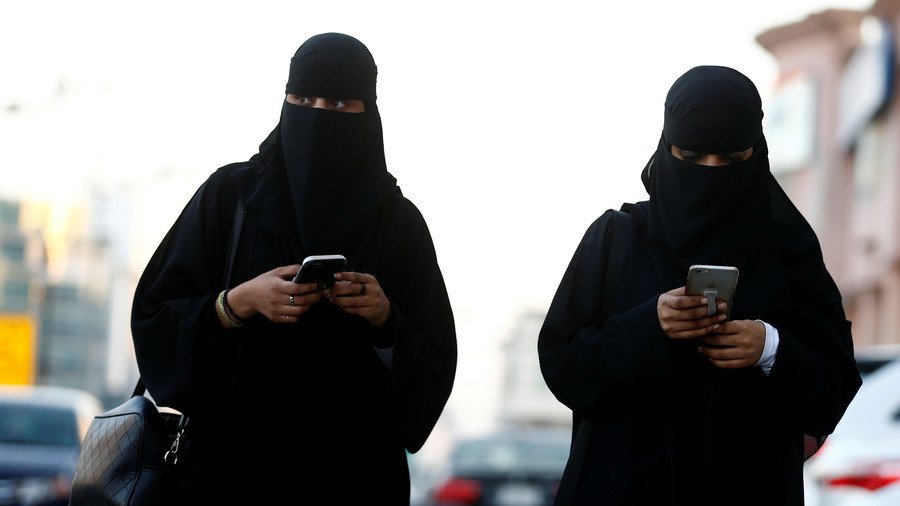 A Saudi cleric has said women should not be forced to wear the long cloak required by law in the conservative Gulf kingdom.
The abaya is a full length robe which women in Saudi Arabia are required to wear along with a headscarf when they are in public.
Sheikh Abdullah al-Mutlaq, a member of the Kingdom's religious body, the Council of Senior Scholars, made the comment on his radio program on Friday, Reuters reports. It's a marked departure from the Kingdom's strict dress code rules.
"More than 90 percent of pious Muslim women in the Muslim world do not wear abayas," Sheikh Mutlaq said on Friday. "So we should not force people to wear abayas."
While the statement doesn't indicate the country will ease its dress code, it comes after the Kingdom has announced a number of reforms to give women more rights.
King Salman bin Abdulaziz al Saud announced last year that women would be allowed to drive for the first time, starting in June 2018. Riyadh also said it would lift a ban on cinemas, and women were allowed attend a limited number of football stadiums in January.
The reforms are said to be part of Crown Prince Mohammed bin Salman's Vision 2030 economic plan to modernize the conservative monarchy and make it more attractive to foreign investors. The Council of Senior Scholars are appointed and paid by the government.
The Kingdom currently operates under a strict guardianship program for women, which means they have to seek permission from a male relative for a wide range of activities, from travel to study.
Although in recent years some Saudi women have started to wear colored abayas rather than the standard black, the dress code remains strict and is enforced by morality police. In 2016, a woman was arrested for taking her abaya off, and in July, video footage of a woman wearing a mini skirt in Ushaiger sparked outrage and resulted in her arrest. She was released without charge following international attention.
It isn't just the women who are subjected to strict dress codes. Men must dress modestly, with their legs and shoulders covered. In 2016, 50 men were arrested for having "un-Islamic" haircuts and accessories. This came after the Kingdom stripped the morality police of their abilities to arrest people.
Sheikh Mutlaq's comments come as the Kingdom's regional rival Iran has seen an easing in its dress code for women. While women in Iran have long stretched the boundaries of the headscarf rule, Tehran's police announced in December that morality police will no longer punish women not wearing the hijab.
Think your friends would be interested? Share this story!
You can share this story on social media: