iPhone source code leaked online could mean payday for hackers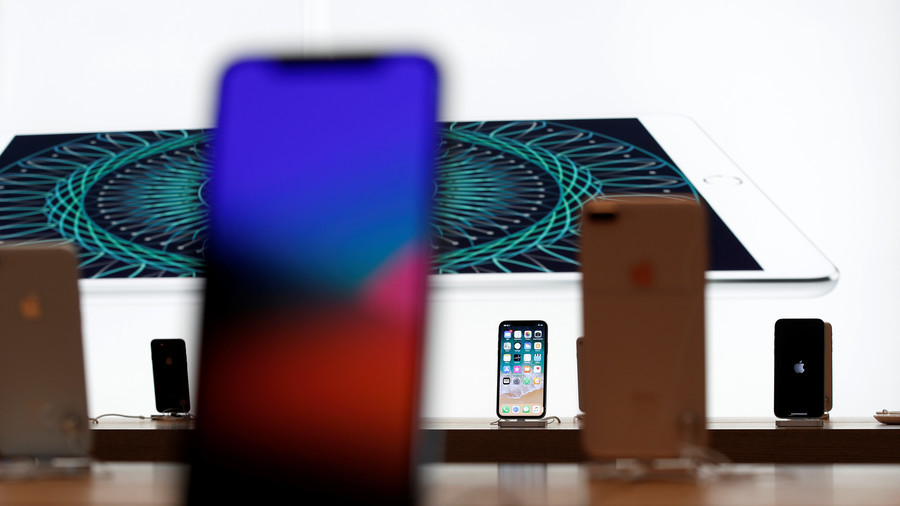 A source code for a key component of the iPhone's operating system was leaked online, potentially handing hackers coveted data which will make it easier to break into iOS. It was removed after Apple filed a takedown request.
The code posted on GitHub is for the iOS 9.3 version of iBoot, a vital component of iOS which ensures the booting of the operating system.
It was posted on the website by user 'ZioShiba.' It remains unclear how the user obtained the code, but it appears to be legitimate. That's according to Jonathan Levin, the author of a series of books on iOS, who spoke to Motherboard and called the incident the "biggest leak in history" and a "huge deal." The website Gadget Hacks also said the code is "definitely the real deal."
The source code was eventually taken down, after Apple filed a copyright takedown request with GitHub.
The code's release could have a number of implications. For starters, hackers could use it to locate flaws and bugs that could allow them to crack or decrypt an iPhone. Programmers could use the information to mimic iOS on non-Apple devices.
It could also potentially be used by agencies such as the FBI to easily get into the phones of citizens without their permission, as Gadget Hacks pointed out.
However, the outlet also noted that the leak could be used for good, potentially leading to users being able to bypass Apple's secure boot chain to loan custom operating files. It could also lead to improved security on iPhones.
It's not the first time that this exact code has been posted online. The same thing happened earlier this year when Reddit user 'apple_internals' posted it on the Jailbreak subreddit. However, the post garnered little attention because the user was new and thus didn't have enough Reddit street cred. The post was quickly buried.
Think your friends would be interested? Share this story!
You can share this story on social media: