Jesus photoshopped: Brotherhood sues Spanish man over messiah 'mockery'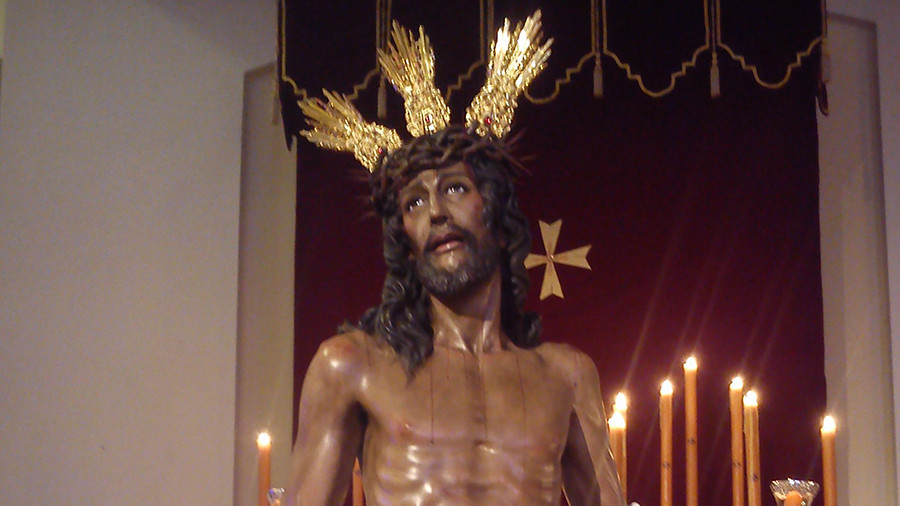 A Spanish court has fined a man for offending the religious sentiments of a local Christian group after he posted a photoshopped picture of Jesus Christ – featuring the Spaniard's own face and nose piercing.
Daniel Christian Serrano, 24, from the Andalucia region was ordered to pay damages Wednesday after publishing the image, which invoked the wrath of local religious group, the Brotherhood of La Amargura de Jaen. The picture, posted in April last year, featured Serrano's face in place of the 'Christ Disrobed' image, complete with nose ring and crown of thorns.
Before lodging a complaint, the brotherhood, which is strongly affiliated with the statue, reportedly twice asked him to remove the Instagram post after it was spotted by the group's members. The prosecutor's office initially sought a €2,160 fine for what it called "a shameful manipulation of the image," which "manifested contempt and mockery of the brotherhood with the purpose to offend it," as quoted by Spanish media.
The young man stressed that he didn't intend to upset anyone, but acknowledged manipulating the image, which has since been taken offline. "At no time had I an intention to offend anyone," Daniel said at the time, adding that he and his parents are Christian.
The defendant explained he was playing with a face-swap app when the image came up. "I was shocked by the outrage it caused," he said.
The court reduced the fine to €480, ordering him to pay €2 a day over nine months.
Like this story? Share it with a friend!
You can share this story on social media: