'Oil-like' substance pollutes Japanese beaches following tanker explosion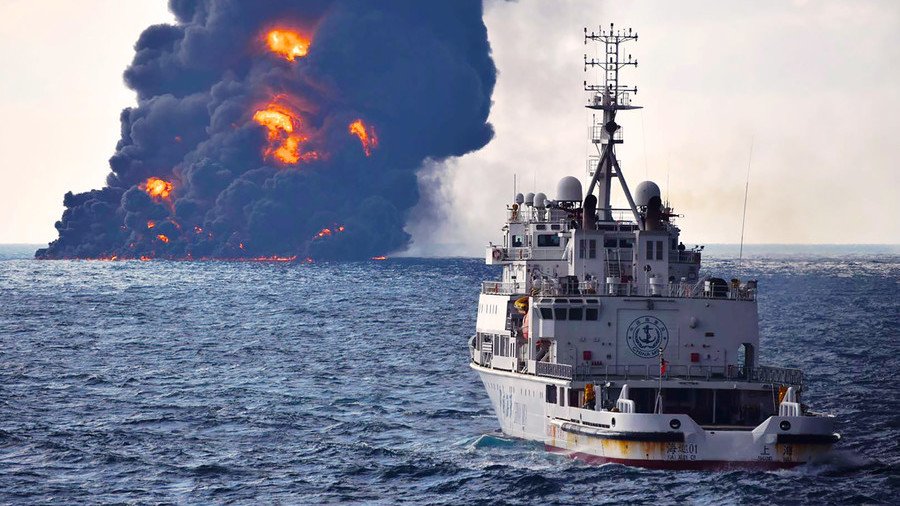 Huge clumps of greasy sludge are washing up on Japanese beaches three weeks after an Iranian crude tanker exploded and sank in the East China Sea. Tokyo is yet to confirm the source of the pollution.
A government spokesperson revealed that "oil-like" blobs have appeared on several of Japan's southern islands sparking fears that it could cause an environmental catastrophe.
The coast guard have been dispatched to clean up the oily mess and the substance is being analyzed to confirm whether it's from the Sanchi tanker which sank after colliding with a bulk freighter in early January. Of the 32 member crew, only three bodies have been recovered so far.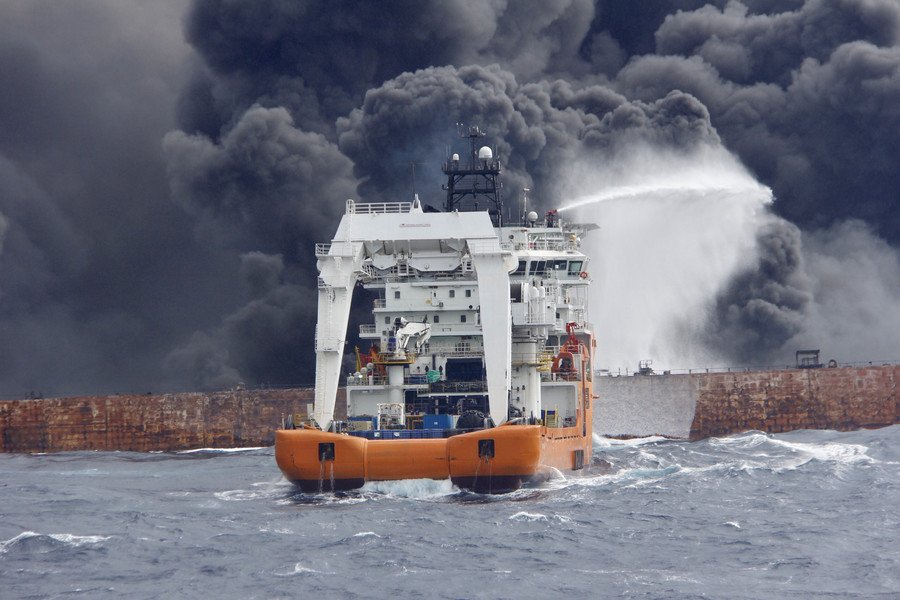 "The government, while working closely with local authorities, is looking into how broad the range (of oil clumps washed ashore) is and what has caused it," Japan's Chief Cabinet Secretary Yoshihide Suga told Reuters.
"We are taking measures to contain (the contamination) and dispatching patrol vessels and planes while working closely together with China and other nations."
The government previously said there was little chance the spill would reach Japanese shores. They were forced to backtrack on that position, however, and a special task force has now been set up to try and tackle the developing environmental challenge.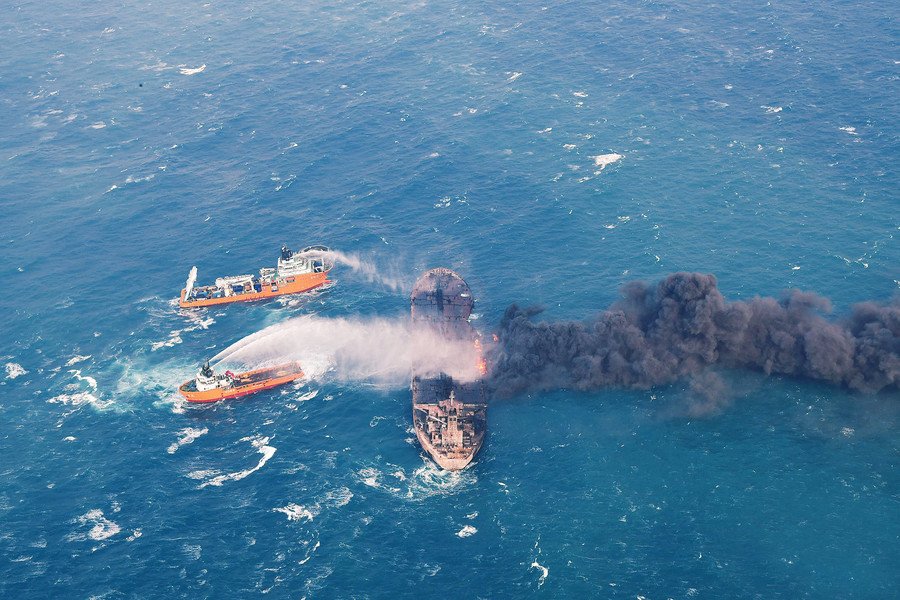 Wataru Higo, an official on Takarajima island, told AFP that a "greasy sludge" is washing up on the shores of his village.
"Our fear is that it might increase over time, depending on directions of the tide and wind," he said. "Flying fish lay eggs in our port in April and May. I wonder what kind of impact this will have on that."
In a statement to The Japan Times, Greenpeace called for quick confirmation as to whether the oily substances found on Takarajima were from the spill.
"At this stage, it seems likely that the oil we are seeing (in media reports) is from the Sanchi. In order to confirm, it needs to be analytically 'fingerprinted' against a sample of the fuel oil taken from the site where the tanker went down," spokesman Paul Johnston said.
Like this story? Share it with a friend!
You can share this story on social media: