It's different when Obama says it: Experiment leads students to question US foreign policy (VIDEO)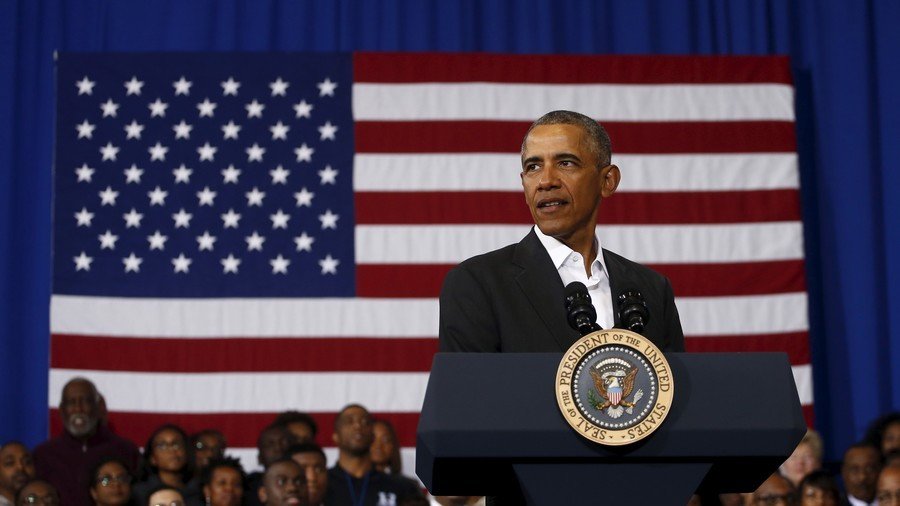 Campus Reform tested the partisan lines at New York's John Jay College by presenting elements of Barack Obama's State of the Union addresses as quotes from Donald Trump's latest speech.
Following Trump's first State of Union address this week, the conservative news outlet duped a number of students into believing that words uttered by Barack Obama – the more favourably-regarded president among young New Yorkers – were actually those of a Republican.
READ MORE: Bombshell or Nothingburger? Memo on FBI 'lawlessness' sets Twitter on fire
As the short video experiment shows, Trump's name can be controversial regardless of the content being shared. However, it also shows young Americans pondering the impact of their previous government's foreign-policy rhetoric.
On Barack Obama's stance on Islamic State (IS, formerly ISIS), which was to hunt and destroy them, one respondent said: "[The president] should mind his own business and focus on America because he is the president of the US, not of the whole world."
Four individuals where asked about the line: "When you come after Americans, we come after you. It may take time but we have long memories and our reach has no limit." Barack Obama said this during his final State of the Union address in 2016.
One woman stated, thinking Trump had made the threat: "He should be careful because there are other countries out in the world that have automatic weapons and nuclear bombs."
READ MORE: Obama uses Prince Harry interview to lament 'work still undone' after Clinton election defeat
In 2015, Barack Obama complained during an address that China wanted to write the economic rulebook. When his quotes were presented as being said by Donald Trump, the response was largely negative.
"I guess the way that he approaches things is very aggressive and that's not the best way to approach the situation," one person said.
When debriefed on the speech switcheroo, most of the respondents admitted a certain bias against the current president.
"I am definitely not a huge fan of him [Trump]. However, I think being closed minded is probably more dangerous than anything he could do," one man said.
"So do your own research, educate yourself, it's your duty for the future of the country."
You can share this story on social media: