Su-25 bomber jet evades ground-fire in Syria (VIDEO)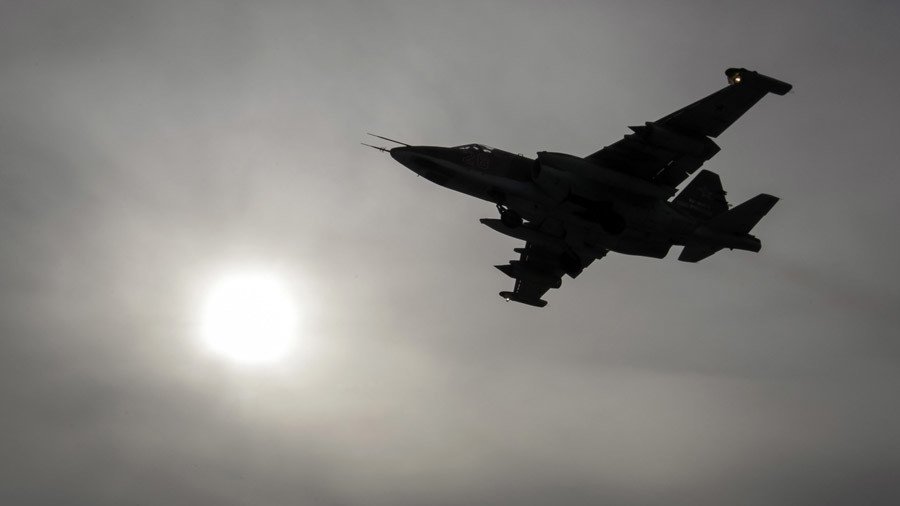 A video of what appears to be a Russian Su-25 bomber jet being attacked by anti-aircraft fire from the ground has been published online.
The footage, published by the pro-rebel Edlib Media Center (EMC) on Thursday, the website Al-Masdar News reported. It is said to show the militant group Jaysh Al-Nasr attempting and failing to shot down a passing Su-25 warplane somewhere over the countryside in the Idlib governorate.
The Su-25, a time-tested, close air-support aircraft, was designed for extra resilience, with armor plating protecting critical parts of the jet. Apparently the anti-aircraft fire from the ground was no match for the protection, with the rounds hitting but failing to disable the Su-25.
If you like this story, share it with a friend!
You can share this story on social media: