Car packed with gas canisters rams into pedestrians in Shanghai, China, 18 injured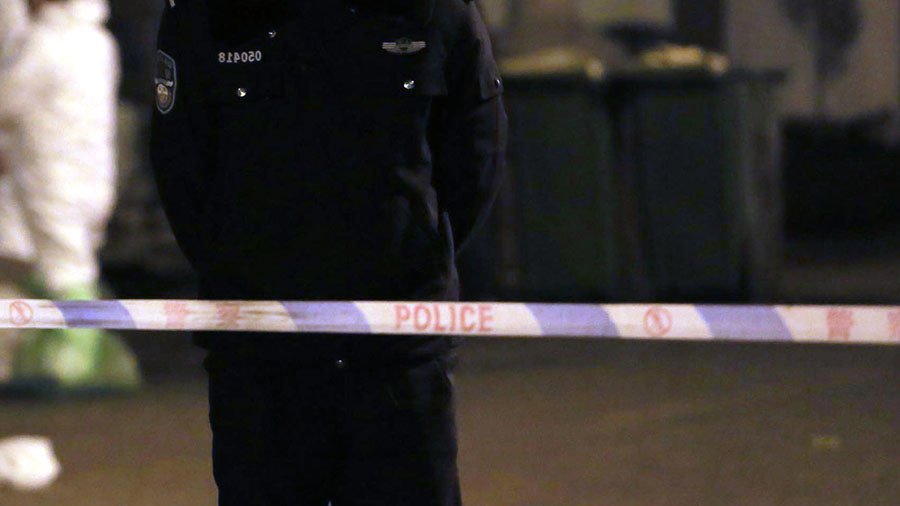 A minivan plowed into pedestrians in downtown Shanghai Friday morning leaving 18 people injured, three of them seriously.
The minivan was carrying gas tanks and caught fire during the incident, according to witnesses cited by China's People's Daily newspaper. The cause of the crash is being investigated.
Fire trucks were dispatched to the scene and the blaze was put out.
#UPDATE: The minivan that hit pedestrians in front of a Starbucks store in Shanghai was carrying gas tanks and caught fire at time of the accident, witnesses say. The fire has been put out now. pic.twitter.com/A8sqk3m7F7

— People's Daily,China (@PDChina) February 2, 2018
The pedestrians were gathered at a street crossing when they were hit. After slamming into the crowd, the minivan struck a tree.
The incident was not an attack, but likely a result of negligence by the driver who lit a cigarette while in the car, AP reported citing police.
Disturbing videos of the incident surfaced on social media, showing several people sprawled motionless on the sidewalk and smoke billowing from inside the car. Close-up footage shows a woman approaching the burning vehicle and poking at the window, but it's unclear if somebody is inside.
Police identified the culprit in the collision – a 40-year-old driver – only by the name 'Chen.' The man is suspected of illegally transporting a dangerous substance, Reuters reported, citing police. At the moment, Chen is being treated for injuries he sustained in the accident.
The car rammed into the fence near a Starbucks coffee shop. "The store is currently closed and we will assist the authorities in their investigations," a company spokesman in Shanghai told Reuters, adding that no employees or customers were hurt in the incident.
You can share this story on social media: