'Facebook confronts pressure over cryptocurrency ads'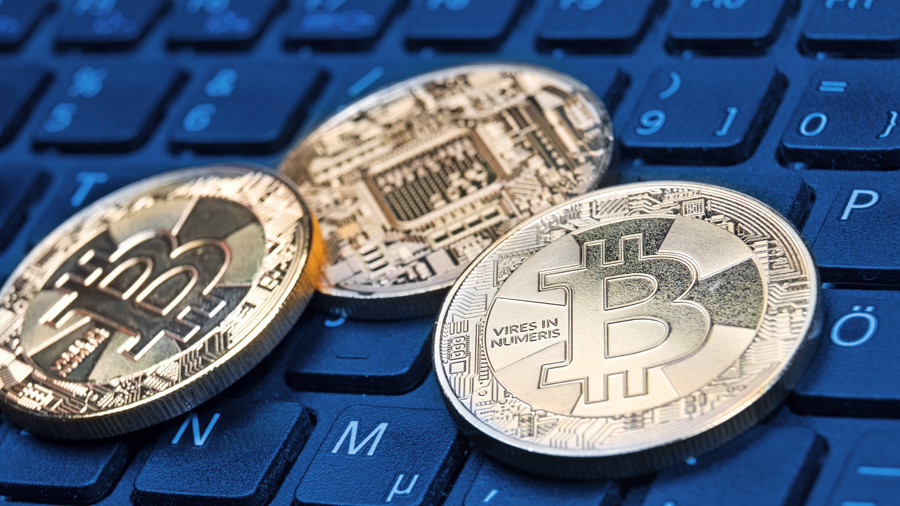 Facebook has to consider US and world politics, as well as the problem of liabilities and more government intervention, when it comes to dealing with the cryptocurrency market and fraud, experts told RT.
The social media company announced Tuesday that it will block all advertisement promoting cryptocurrency products and services as a part of a policy "to better detect deceptive and misleading advertising practices."
The price of all major cryptocurrencies plunged following the news.
Paul Rosenberg, founder of Cryptohippie and CEO of Cryptohippie USA, believes this is a very heavy-handed move on the part of Facebook. "The whole cryptocurrency movement is a big thing and it is kind of like a gold rush. So, there are going to be some scam artists getting on the action and unfortunately, there are a few," he conceded.
"But Facebook is a billion dollar a month company, they can put one person on this to sort them out, it is not that hard, there is not that many of them," he added.
Rosenberg claimed it should not be Facebook's job to police such practices. He noted, however, that "they have their own internal politics, they have to deal with US and world politics and there may be pressures on them to do this things and they do as they are asked."
In order not to get caught in any fraudulent schemes, Rosenberg said the ultimate answer is "for people to get educated before they throw their money into something."
"People need to understand what they are buying: cryptocurrencies are not investments, they are currencies, it is a different thing," he pointed out. People should not expect some company or some government to keep them safe, Rosenberg cautioned.
As for regulations, he said: "The cryptocurrencies are almost certain to win" because regulators and legislation "are exceedingly slower than people who operate cryptocurrencies who are very quick to adapt, who are very dedicated and adapt really well."
"The regulators are usually a step behind. The regulation of ICOs (Initial coin offering), in particular... It is not that there is anything inherently bad with ICOs, yes, there are some that are bad, just like there are some anything that are bad. There are some stocks that are bad," he continued.
Rosenberg said regulators are going after the ICOs because it is a new model and "it works around them."
"You don't have to go through this incredibly expensive and long process to get your offering in front of actual human beings. And its works around the government-based process," he said.
Rosenberg believes that regulators are concerned about ICOs, not because that there are all scams, or there is something wrong with it, but because "it bypasses them and they don't like that."
Jack Rasmus, professor of political economy at Saint Mary's College of California, said Facebook is facing a problem of liabilities and more government intervention into Facebook itself, if it allows ads that are not factual, that are misleading and even fraudulent.
"And a lot of the advertisements associated with cryptocurrencies are just that," he added.
"We got the phenomenon of late last year of the companies simply renaming their name in order to booster stock by claiming they are "blockchain," Rasmus recalled.
"This whole trend of fraud" that is going on in the cryptocurrency market is going to lead to more systematic regulation, according to Rasmus. "And with that coming, the forces that drove up bitcoin prices last year are now being overwhelmed by this new regulatory [framework]. And regulation eventually means taxation as well," Rasmus explained.
He believes the absence of regulation and the lack of taxation and legitimation by the commodity trading centers in the US caused bitcoin and other cryptos to boom last year.
"But that boom is over. And now as we have creeping regulation going on and then probably some sort of taxation, that is going to dampen the demand for cryptocurrencies significantly," he told RT.
"I don't see bitcoin running up to 2000, it will bounce around pretty much where it is... Up and down 20-30 percent and the other currency cryptos will not take off like bitcoin. It is a new era of 2018," Rasmus concluded.
You can share this story on social media: