Russia's FSB releases video of special ops breaching ISIS member's safe house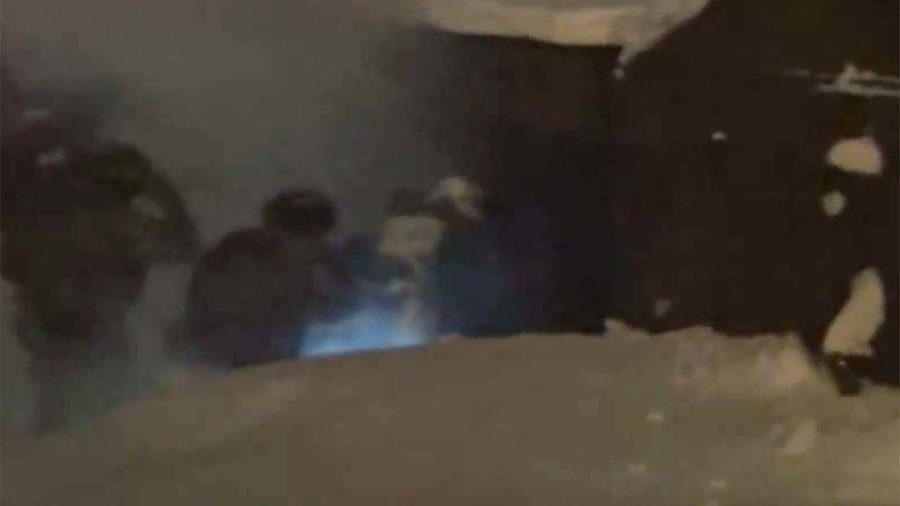 The FSB has released a video showing a Special Forces team making entry into a terrorist's safe house in Nizhny Novgorod, where a suspected Islamic State member plotted an attack on Russia's 2018 presidential elections.
The footage shows an entry team preparing to break into a house where the terrorist suspect was hiding.
After a loud bang, apparently caused by a stun grenade, the camera follows the counter-terrorism unit into the safe house. It then shows what the suspect – thought to be an Islamic State (IS, formerly ISIS) member from one of the Central Asian countries – relied on while planning a high-profile attack.
Caught on film were a Makarov pistol, a bottle full of flammable liquid and a gas canister, as well as some plastic bags purportedly containing explosive substance.
READ MORE: FSB kills ISIS terrorist planning attack during Russian presidential election
Earlier in the day, the FSB said the suspect opened fire at the counter-terrorism unit trying to detain him but was shot dead. A high-power improvised explosive device as well as firearms and ammunition have been found at the location.
You can share this story on social media: