French students occupy university floor demanding amnesty to all migrants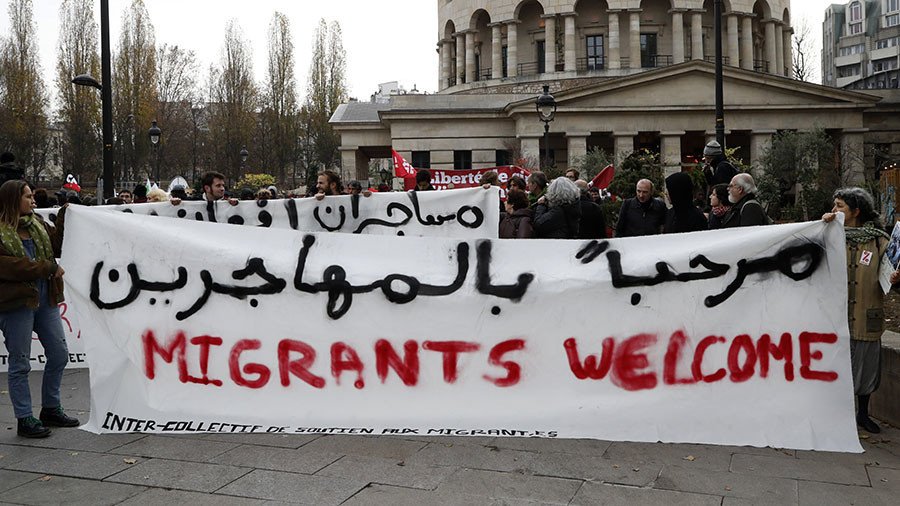 Students at the University of Paris occupied a campus building Tuesday, calling on the government to support and grant asylum to all migrants regardless of their reasons for coming to France.
Describing themselves as the Migrant Support Committee, the students issued a statement calling for "papers for all" and an end to the distinction between "economic migrants" and "political refugees."
The university building was occupied after students held a general assembly to discuss possible plans of action, according to the Immigrant Information and Support Group (GISTI), a French organization which aids foreigners in France.
Participants who posted information about the demonstration on Twitter claimed that at least one whole floor of the university building was occupied by approximately 200 students.
"For years, thousands of exiles have been abused by the authorities and forced to live on the streets," GISTI wrote on its website. The immigrant advocacy group, which has been highly critical of French president Emmanuel Macron's migrant policy, said the country's "so-called reception centers" for migrants actually serves as "sorting centers" and are the "first step" towards the mass expulsion of migrants from France.
In a letter published online, French academics, teachers and researchers also expressed solidarity with undocumented students. Further demonstrations in front of the Ministry of Higher Education had been planned for Wednesday.
You can share this story on social media: