Russia testing helicopter drone capable of carrying 'serious weaponry'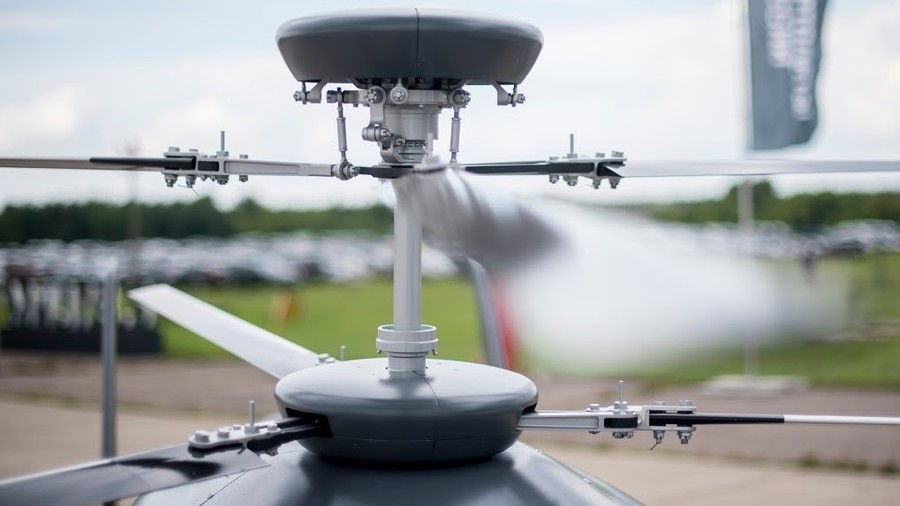 New unmanned helicopters capable of carrying large payloads are undergoing ground tests in Russia, the state-owned Rostec corporation has said. The prospective aircraft is expected to outclass other modern copter UAVs.
The helicopter was developed by Russian Helicopters, a Rostec subsidiary. The aircraft features a coaxial rotor and is expected to have a liftoff weight of up to 500 kg, the corporation said in a statement Wednesday.
It will be able to carry a payload of up to 150 kg and fly at speeds of 150 km/h (93 mph). Its maximum flight time is expected to be some four hours according to Rostec. The drone will be transported and controlled from a special vehicle based on the Russian-made KAMAZ truck.
Two prototypes of the new UAV are currently undergoing ground tests, with the development team fine-tuning the navigation systems, command-receiving unit and radio equipment.


"The machine shows great promise both for the military and civil markets. Its possible field of application is very wide. Such a drone can carry powerful observation systems, serious weaponry, which the widespread modern helicopters cannot lift," Rostec industrial director Anatoly Serdyukov said.
The flight tests of the unmanned helicopter are expected to be carried out later this year.
You can share this story on social media: