Anything to confess? Aussie Catholics will be branded foreign agents, bishops warn (VIDEO)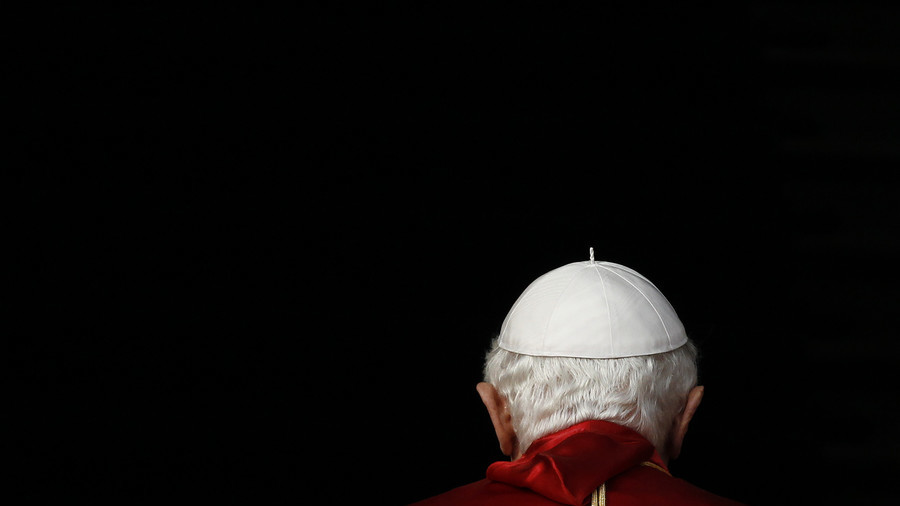 Catholics in Australia could soon be forced to register as agents of the Vatican if a proposed foreign interference law come into place, bishops are warning.
The Australian government is pushing for lobbyists and representatives of foreign governments to be listed on a new register as part its crackdown on espionage and political interference – a move which could, technically, be extended to members of the Catholic church.
Under the proposed legislation, those acting on behalf of a foreign government would be required to register with the government or face criminal charges for failure to be transparent.
READ MORE: Australian Army chief talks up threats to 'ethical' warfare – but track record suggests hypocrisy
"Catholics are followers of Jesus Christ, we are not agents of a foreign government," said Bishop Robert McGuckin of Toowoomba, addressing the parliament's Intelligence and Security Committee about the proposed legislation. "The Catholic Church in Australia is made up of millions of Australian citizens who practice their faith, and they are not beholden to a foreign power."
McGuckin added that the broad language in the bill would include every Catholic, noting that the church's followers "make up more than 20 percent of the population of Australia".
The current draft legislation is "based on the incorrect belief that the Catholic Church in Australia acts on behalf of a foreign government, i.e. Vatican City State," according to the Australian Catholic Bishops' Conference, which proposed their own draft for the bill which exempts religion.
READ MORE: British 'Invasion Day' benefitted aboriginals despite centuries of abuse - former Aussie PM
Liberal Party member Andrew Hastie said he wasn't convinced the bill needed to be amended as the legislation was simply, "seeking to protect Australia and its interests".
"If you're seeking to build Australia and not undermine it as an Australian citizen then you shouldn't be concerned," Hastie told the ABC.
"Our agencies have told us that we're experiencing unprecedented levels of espionage and foreign interference in this country — directed against our political institutions, our commercial interests, our critical infrastructure and our migrant communities," he added.
The bill would also broaden the definition of espionage, and make it a criminal offence to receive any classified information without authorization. It would also ban political parties and organizations from receiving donations.
Think your friends would be interested? Share this story!
You can share this story on social media: