Viking procession culminates with spectacular ship burning ritual (PHOTOS, VIDEOS)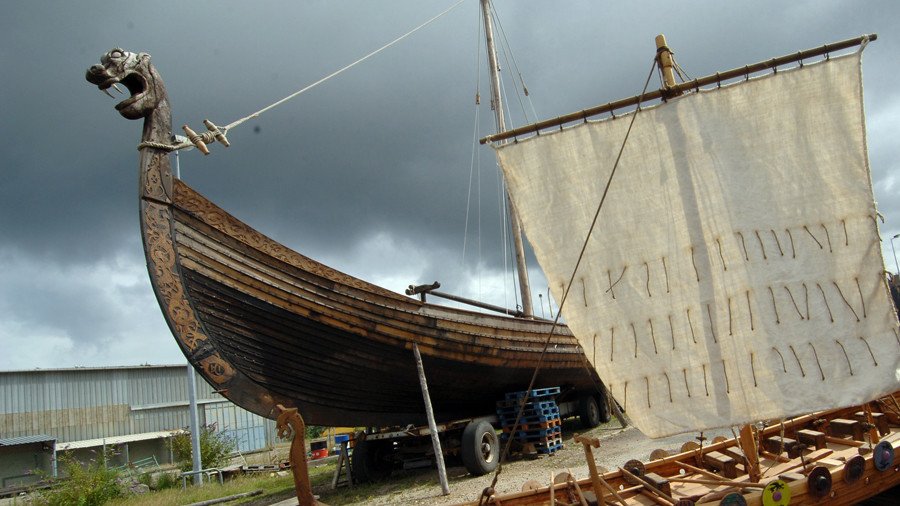 Hundreds of modern day Vikings have descended on Scotland's Shetlands Islands, marching through the town of Lerwick and torching a specially-built galley – all in honor of their forebears who ruled the islands 1,000 years ago.
The incredible spectacle, involving a procession of men dressed as Vikings parading through Lerwick with burning torches, is part of the annual Up Helly Aa festival.
A circle of fire was created by the warriors before they continued on to the highlight of the night – the burning of the Viking longship.
Around 900 men hurled blazing torches onto the galley, according to North Link Ferries and Promote Shetland, who livestreamed the event. Participants and visitors watched the centerpiece of the festival burn, waiting for the moment for the mast to fall.
The celebration marks the end of the darkest days of winter and attracts thousands of visitors from all over the world to the Shetlands every year to remember the island's Viking heritage.
Beginning in the 1880s, the festival is a community event. Local volunteers build the boat, make the torches, and design the costumes.
This year, the role of Guizer Jarl – the leader of the Jarl Squad – was performed by Stewart Jamieson, the Scotsman reported. He remained in the galley until moments before it was spectacularly set alight.
Think your friends would be interested? Share this story!
You can share this story on social media: