German neo-Nazi suspect on trial for 18yo bomb attack on Jews at Dusseldorf train station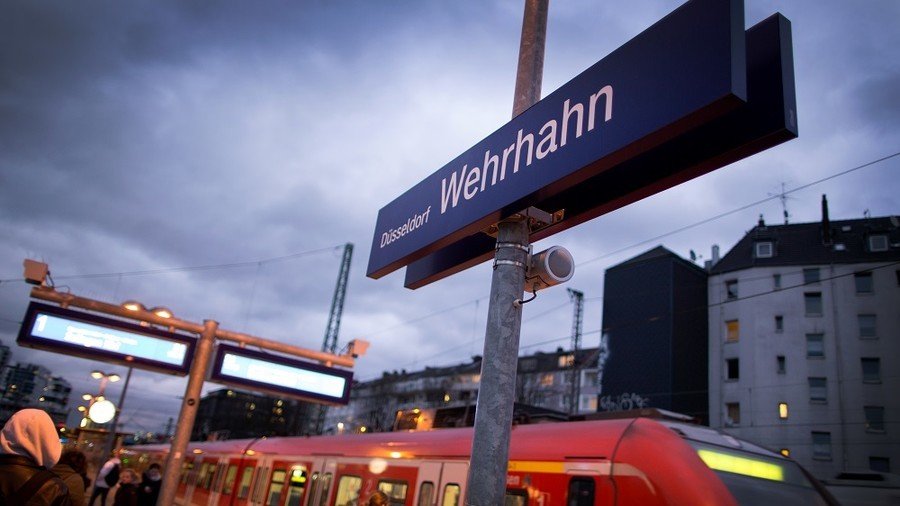 The trial of a German man suspected of planting a bomb targeting Jews and immigrants at a train station in Dusseldorf almost 18 years ago finally got underway on Thursday.
Ralf S is accused of 12 counts attempted murder for the July 2000 bombing of Wehrhahn train station. Some 200 grams (7 ounces) of TNT was detonated at the station. The explosion left 10 language school students badly injured.
Six of the victims were Jews from eastern Europe. One of the victims was a 26-year-old Ukrainian woman who lost her baby as a result of the explosion. Prosecutors argue the 51-year-old had a "racist" motive for the attack.
A major investigation was launched in the aftermath of the bombing 18 years ago. Ralf S. was placed under surveillance and questioned for several hours but police were unable to find sufficient evidence to prosecute him and the case was dropped.
However the investigation was reopened in 2014 after a prison inmate told police that Ralf S, who was in jail awaiting trial for another crime, claimed to have carried out the attack. The prisoner alleged that Ralf S used a racial slur against immigrants while bragging about bombing the station.
READ MORE: Happy B-Day Fuhrer? Polish channel captures neo-Nazis' antics in undercover doc, triggering probe
Investigators listened to phone conversations between the inmate and Ralf S where they heard him claim that, along with the birth of his children, the bombing was one of the happiest moments of his life.
The accused's lawyer has strongly denied the allegations against him. "Why should my client tell an inmate he barely knew something like that?" Olaf Heuvens told German news agency DPA.
"The client denies having anything to do with the attack. He absolutely denies having the technical abilities to prepare for the attack, and he denies having had the opportunity to get hold of the ingredients to build that bomb."
Ralf S is a former soldier who collected military memorabilia. The investigation was relaunched in February last year after he was released from prison.
Investigators assume he built the bomb himself in a rented apartment and that he set it off using a remote-controlled detonator. If found guilty he could face life imprisonment. The trial is expected to last until at least July.
Think your friends would be interested? Share this story!
You can share this story on social media: