'No Trump!' Hundreds march in Switzerland against US leader's Davos visit (PHOTO)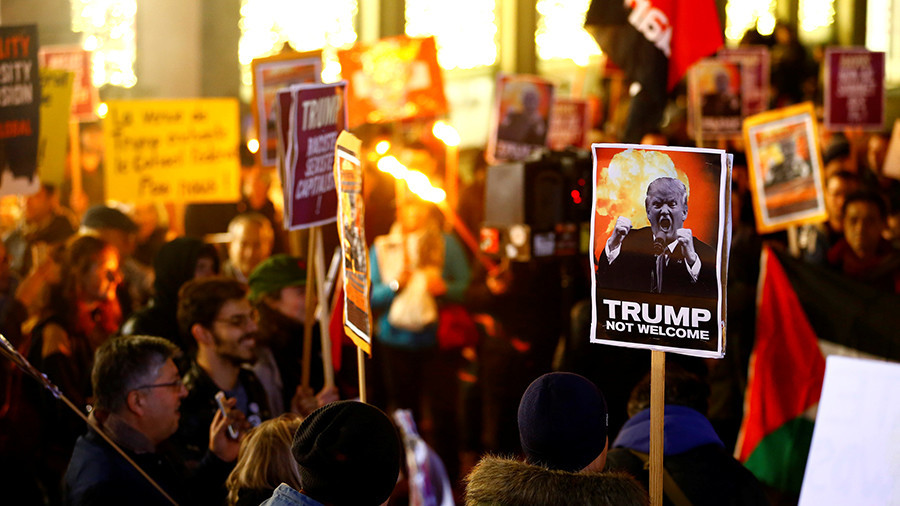 Hundreds of people flocked to the streets in Switzerland to protest the visit of US President Donald Trump to the Alpine town of Davos, where he is set to deliver a speech at the World Economic Forum.
Anti-globalist and anti-capitalist rallies erupted in the cities of Geneva, Lausanne, and Fribourg as the mountain resort town of Davos hosts the 2018 World Economic Forum (WEF).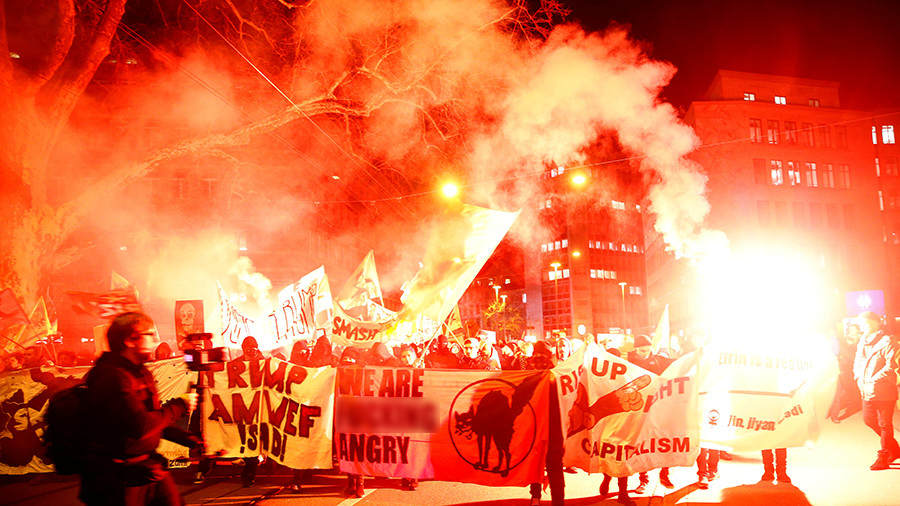 Police estimated that there were approximately 2,000 demonstrators in Zurich on Tuesday, according to Reuters. People held banners that read 'Smash WEF!' and 'Trump at WEF. Sad!' and 'No Trump, no coal, no gas, no fossil fuels.'
At least one protester was seen carrying a placard reading "Who was the sh*thole?" in reference to Trump's remarks about Haiti, El Salvador, and African nations, which the president strongly denied making.
Despite tight security in Davos, around 20 people broke through security fencing and reached the Davos Congress Centre, holding banners and shouting "Wipe out WEF."
You can share this story on social media: