UN peacekeepers told to use more force, despite history of sexual abuses and cover-ups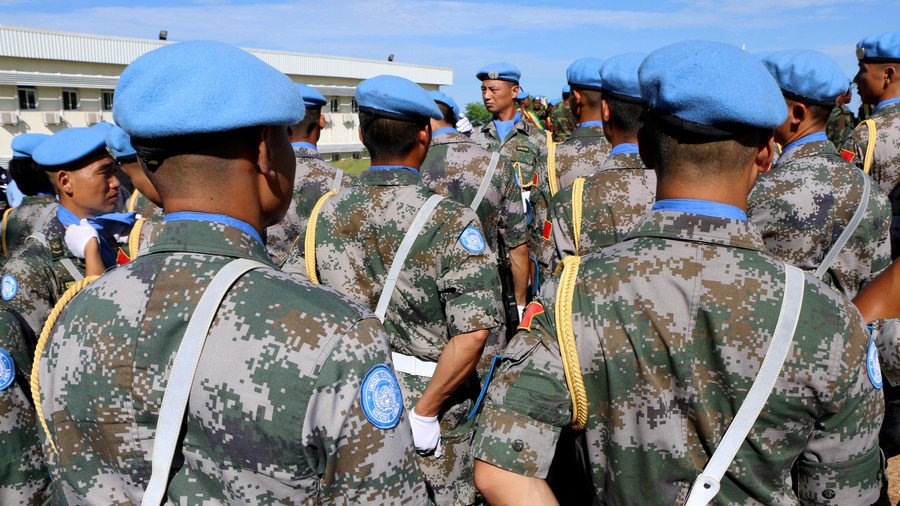 A UN panel has recommended peacekeeping troops be allowed use force in an effort to address concerns about increasing fatalities, however the report fails to address concerns leveled against the troops themselves.
Close to 200 UN peacekeeping personnel have been killed in acts of violence, largely in Africa, in the last five years, 90 percent of whom served in their nation's military. During this time, the UN's mission has also been accused of sexual violence, prisoner deaths and cover-ups.
The report, "Improving Security of United Nations Peacekeepers: We need to change the way we are doing business," was commissioned by UN Secretary General Antonio Guterres.
There are currently 15 peacekeeping operations around the world, in Africa, the Middle East, Asia and Europe. The missions are intended to protect civilians, strengthen the rule of law, empower women and promote human rights. However, it's claimed the peacekeepers often fall short.
Rape, abuse, sodomy
Sexual abuse is perhaps the most common crime reported against peacekeeping forces. UN peacekeepers have been accused of sexual abuse and exploitation, particularly in the Central African Republic and Haiti.
According to a report by the Associated Press, between 2004 and 2016, the UN received almost 2,000 allegations of sexual exploitation and abuse against its peacekeepers and personnel. More than 300 of these cases involved children.
In Haiti, it's alleged Sri Lankan peacekeepers were engaging in sex with children as young as 12. A UN report obtained by the AP revealed that 134 Sri Lankan peacekeepers exploited nine children in a "sex ring" between 2004-2007.
In April, a peacekeeper from Romania working in the Democratic Republic of Congo was suspended for reportedly fathering a child with an underage girl.
In 2015, a leaked UN report revealed French peacekeeping troops sexually abused boys as young as nine from the Central African Republic. The aid worker who disclosed the report to French authorities, after the UN failed to take action, was suspended for doing so, the Guardian reported at the time. The abuse took place in Bangui between December 2013 and June 2014.
In Somalia, peacekeepers from the African Union Mission in Somalia (AMISOM) lured women with promises of humanitarian aid in order to rape them, Human Rights Watch reported in 2014.
Mass grave in Central African Republic
In June 2016, the remains of 12 people were discovered in a grave in the Central African Republic near a peacekeeping site. The bodies, which included a pregnant woman, are believed to be a group of people who were arrested by the Congolese peacekeepers in 2014. The peacekeepers had previously claimed the people had escaped detention, Human Rights Watch reported.
"AU peacekeepers, UN peacekeepers, and national authorities made no effort to protect the site, or to conduct a forensic exhumation to preserve evidence for future judicial proceedings," Human Rights Watch said.
Questionable pasts
Peacekeepers from Burundi sent to the CAR were found to have disturbing pasts. In one case, an officer ran a military jail that carried out torture and beatings on its inmates, while another was found to have worked as a spokesperson for the Burundian army, which was also accused of carrying out abuses, the Washington Post reported in 2016. A UN group of human rights experts found the Burundian military had carried out "gross violations" of human rights.
Like this story? Share it with a friend!
You can share this story on social media: