N. Korea possesses 'powerful & reliable' deterrent to counter any nuclear threat – Pyongyang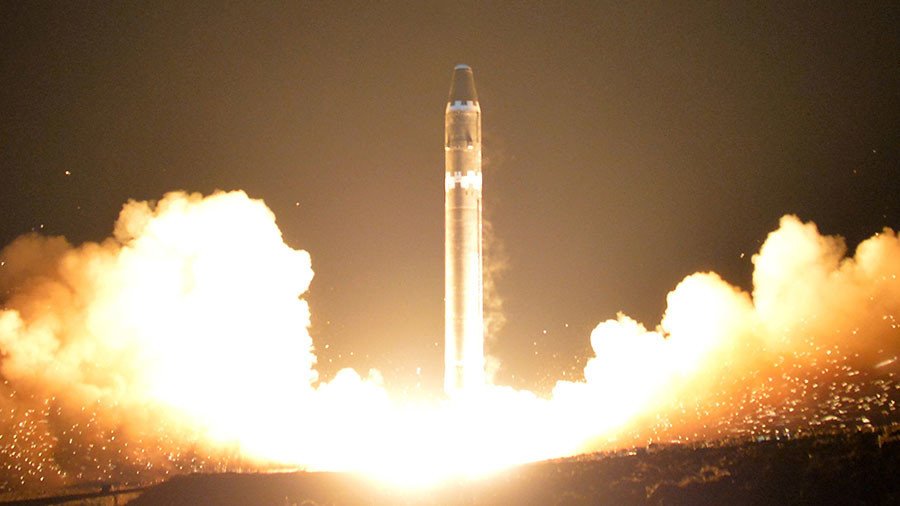 North Korea can counter any nuclear threat, a representative from the country told a conference on disarmament in Geneva. He warned the US against moving strategic assets to the Korean Peninsula or the area around it.
Han Tae Song, North Korea's ambassador to the United Nations, said Pyongyang's nuclear tests last year allowed the country to "perfect a national nuclear force" in a safe and transparent way.
"Thus the DPRK (Democratic People's Republic of Korea) at last came to possess a powerful and reliable war deterrent, which no force and nothing can reverse," he told the Geneva forum, as quoted by Reuters.
"I am proudly saying that DPRK's nuclear force is capable of frustrating and countering any nuclear threats from the US and it constitutes a powerful deterrent that prevents the US from starting an adventurous war."
Han went on to say that as a "responsible nuclear power," North Korea could not resort to using weapons unless its sovereignty or interests were violated by hostile forces.
Pyongyang's representative urged the US to fully halt joint exercises with South Korea and "all nuclear war drills" in the region, and spoke out against a US military presence on the Korean Peninsula under the pretext of security at the PyeongChang Winter Olympics, which will open on February 9.
"This is a dangerous act of throwing a wet blanket over the current positive atmosphere of inter-Korean relations," the representative said.
The US disarmament ambassador at the talks advocated for North Korea's denuclearization and further pressure on Pyongyang, saying "the US will not recognize North Korea as a nuclear weapon state."
Last week, Seoul and Pyongyang agreed on the North Korean team's participation in the Olympic Games, where the two neighbors will also have a joint hockey team. The move was discussed during the first bilateral talks in two years, widely seen as a positive sign amid heightened tensions in the region.
You can share this story on social media: