UAE museum 'annexes' Omani territory, deletes Qatar in map mishaps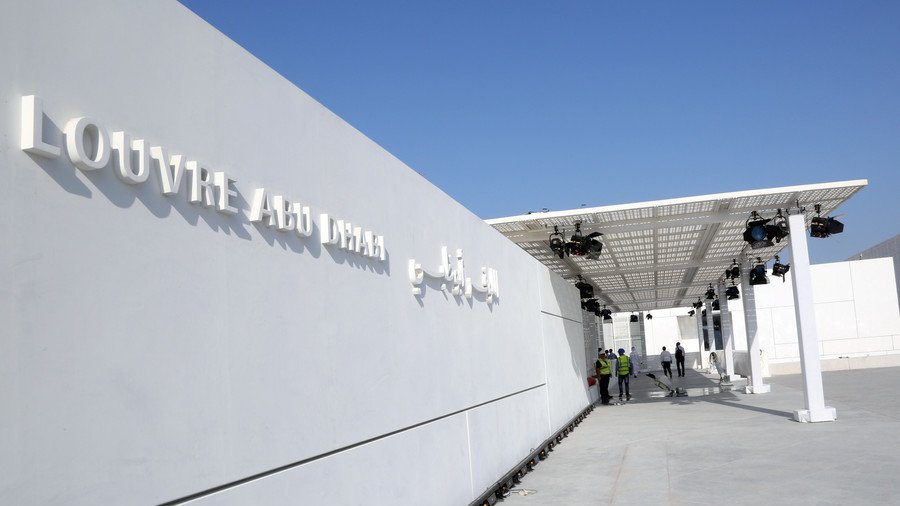 A map in the United Arab Emirates' Louvre Abu Dhabi Museum shows the Omani exclave of Musandam as being part of the UAE, the second time the museum has come under fire for a geographical error within a week.
The map shows Musandam, a northern Omani exclave, as part of the UAE. Musandam is separated from the rest of Oman by the UAE. It is an important strategic area, and gives Oman partial control of the popular shipping route the Strait of Hormuz, which it shares with Iran.
The map appears in the Children's Museum section of the Louvre Abu Dhabi. The Arabic hashtag translated as, 'Musandam is part of Oman,' has been trending on social media in response, Times of Oman reports.
This is the second time the museum has invited criticism for an inaccurate map. Last week, it was found to have omitted Qatar from the chart altogether.
Here is the map from an exhibit in the Louvre Abu Dhabi that omits the Qatari pensinsula from the Lower Gulf. The label alongside it reads:VaseUnited Arab Emirates, Ramilah, 1000-500 BCESoft stoneAl-Ain National Museum pic.twitter.com/VKrPcDZqOF

— Kristian Ulrichsen (@Dr_Ulrichsen) January 18, 2018
Hey @MuseeLouvre this political immaturity is unacceptable. Museums, especially the Louvre, aren't like the local press where it wouldn't be punished. It both distorts history for the visitors, and your public image & trust, as they are your representatives in here.

— aziz (@AbdulazizSami) January 19, 2018
The UAE is part of a blockade against Qatar which has been going on since June. Saudi Arabia, Bahrain, Egypt and UAE announced they were cutting ties with Qatar over its alleged state support of terrorism. Oman has managed to remain neutral in the dispute, but has helped Qatar bypass the blockade.
Anwar Gargash, the UAE minister of state for foreign affairs responded to the anger, saying it was a, "small mishap," and said people were, "looking to create unnecessary controversy," Al Jazeera reports.
RT has reached out to the museum for further details on the map.
You can share this story on social media: