'US broken promises to stop arming Kurds triggered Afrin op' – Turkey's ex-FM to RT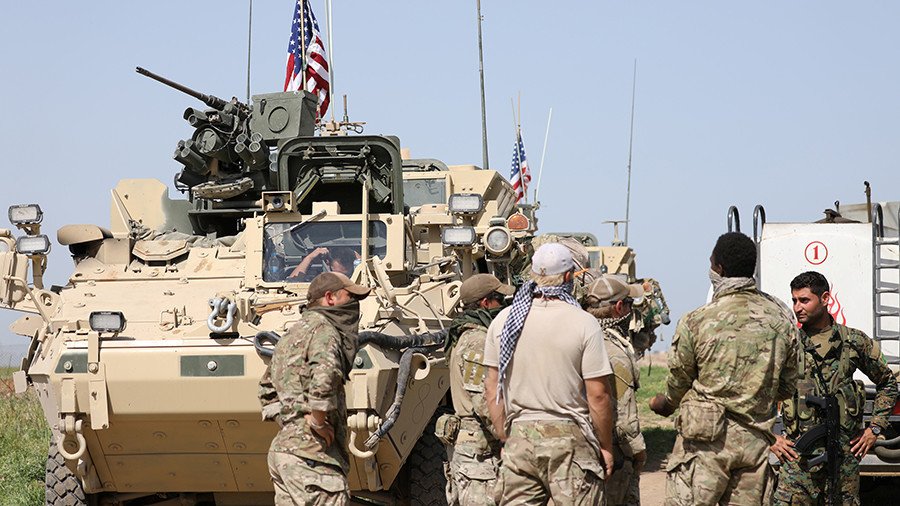 Turkey would not have embarked on a military campaign in Afrin if Washington had honored its promises to cut off supplies and support to Kurdish militias, Yasar Yakis, Turkey's former foreign minister told RT.
It was "to a very large extent" the US policy towards the Kurds which served as the catalyst for the Turkish offensive in northern Syria, the former diplomat and ambassador to the UN Office in Vienna, Egypt and Saudi Arabia said.
"If the US wasn't going to arm Kurds, Turkey wouldn't have arrived to the point where it is." Ankara "tried to draw attention of its ally, [telling the Americans] 'You should not arm and train and provide ammunition to a terrorist group'," Yakis said, referring to the Kurdistan Workers' Party (PKK) viewed by Ankara as a terrorist group.
With President Recep Erdogan pledging to expand the military offensive beyond Afrin, extending it to Manbij, Turkey will engage the Americans, leading to the two powers clashing in a third country, he said. This would be "unacceptable in the alliance."
Relations between the NATO allies "have been going from bad to worse in the last several years," noted Joshua Landis, Director at the Center of Middle East Studies at the University of Oklahoma. "The US has begun to write Turkey off as a partner and a security ally in the region. Turkey felt increasingly that the US is siding with Kurdish nationalism in Syria, in Iraq, defying Turkish interests." Landis believes.
Washington's announcement to create a predominantly Kurdish border force in Syria was "the final straw" Landis said. Although the US later backtracked on the thousands-strong "Border Security Force," its stated intention to maintain a military presence in Syria has further fuelled the flames.

"They don't have to stay and arm and train a Kurdish-dominated security force," Landis pointed out. Referring to President Donald Trump's reluctance to end military support to the Kurds and Washington's recent announcement that US troops will remain in Syria, Landis said "this change in American foreign policy is what has really driven Turkey to take this step."
READ MORE: 'US managed to betray both Turks and Kurds'
With the Turkish offensive in full swing, the US is going to face "a tough sledding ahead," while its Kurdish allies "will see America having let them down," Landis outlined. "What this is going to demand of the Kurds, is that they sacrifice their brothers in Afrin in order to build up autonomy in the eastern part of the country."
You can share this story on social media: