'Of course Putin gets nervous, he is human' – Press Secretary Peskov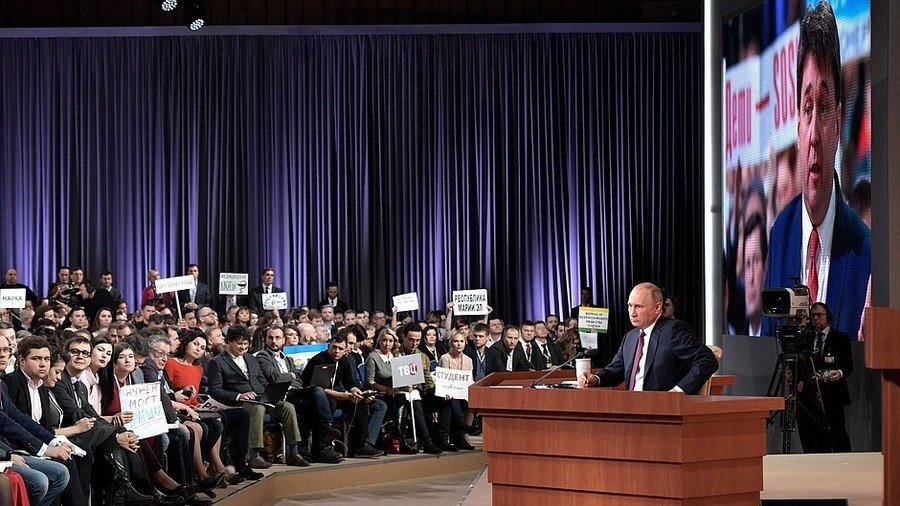 Vladimir Putin's long-serving press secretary Dmitry Peskov has revealed the Russian president "gets more nervous than anyone" before his marathon live Q&A sessions, and said the president's trademark responses are "improvised."
Peskov was asked about the traditional end-of-year press conference, in which Putin spends hours fielding questions from domestic and international journalists on a dizzying array of global and localized issues, and acknowledged that "few sleep well the night before."
"The person who gets more nervous than anyone, I feel, is Putin himself," said Peskov, who moderated the 3 hour 40 minute session in December, as in previous years.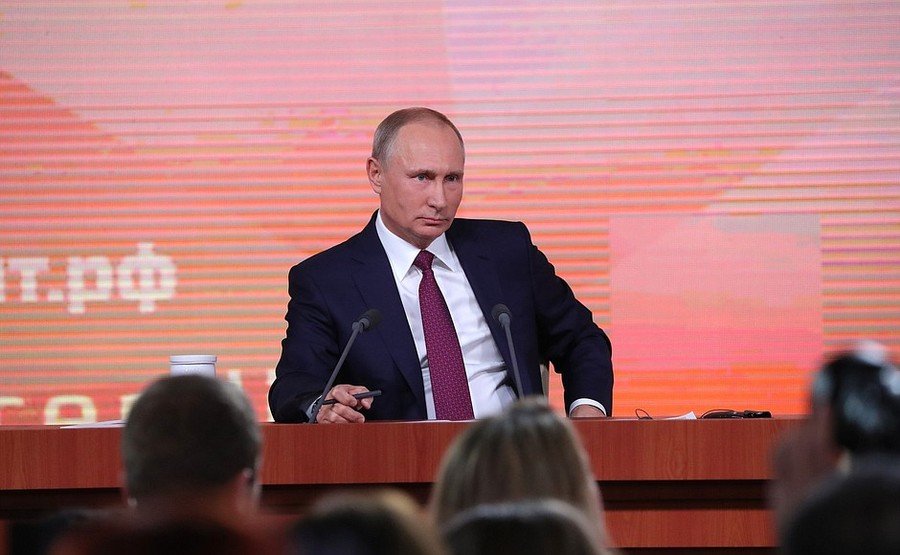 Peskov said he used to "live in fear of the president being put on the spot."
"There are no difficult questions for Putin," Peskov told Rossiya 1 channel. "Maybe I find them uncomfortable, but he easily deals with everything that he is asked about."
But with no advance knowledge of the questions, Peskov said each session "creates its own live drama," and that Putin "is only human" when put under pressure.
During the last conference, Putin was asked by a Kiev journalist if Russian soldiers were killing Ukrainians in Donbass. As the heckles rose in the room filled predominantly with Russians, Putin silenced the hall, and handed the journalist a crash course on the origins of the conflict in eastern Ukraine.
Peskov also firmly denied occasional rumors that the president's aides help him draft succinct, occasionally salty pre-rehearsed lines that would lend themselves to headlines the following day.
"That never happens. Not even a little bit," said Peskov, who has worked with Putin since 2000, and has been his press secretary for a decade.
"The president improvises," said Peskov. "He often mentions things that we never thought of even briefing him about. But he gets to talk to a lot of people, some of whom tell him jokes - he is a normal person."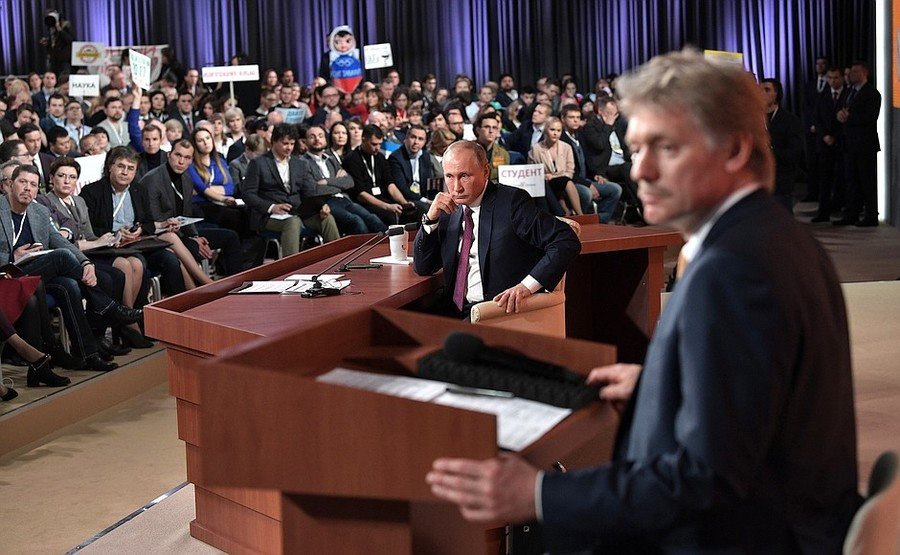 Among the memorable quotes from this year, Putin said, "It's not my job to raise competition for myself" when asked about the lack of credible opposition figures, and said that some in the opposition ranks want a "dozen Saakashvilis running around our squares, making noise," in reference to the former Georgian President, who led a revolution in his homeland, and is currently leading the opposition movement in Ukraine.
You can share this story on social media: