Italians asked to report fake news to police ahead of March election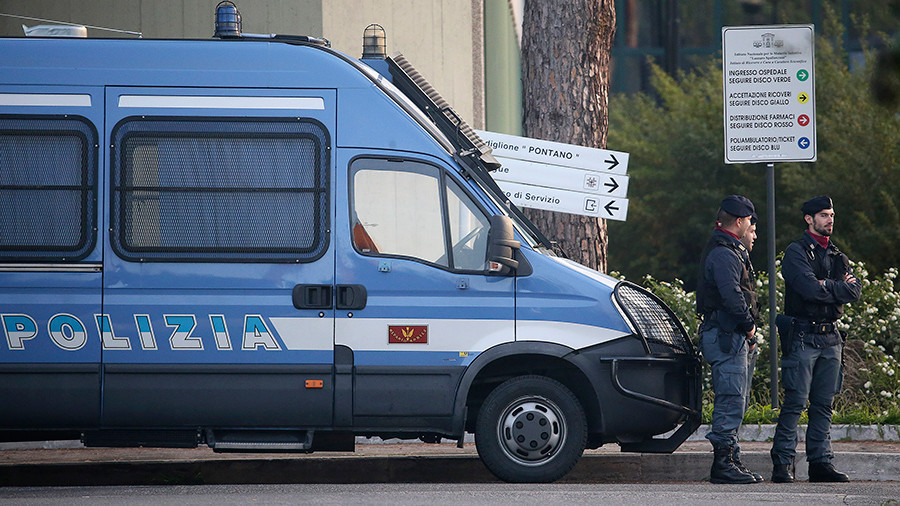 The Italian government is cracking down on fake news ahead of its upcoming general election, launching a portal that allows the public to report online news hoaxes directly to the police.
Reports of fake news can be made via a "red button" system on the website of Italy's postal police – the division that tackles cyber crime.
Those reporting media disinformation are asked to share the website address where the 'fake news' was posted and the social media site it was shared on.
The portal was announced Thursday by Italy's Interior Minister Marco Minniti. He described the platform as a "transparent and legitimate public service tool aimed at protecting citizens from unfounded news." "There is not even the slightest intention to enter the political debate," he added.
Police chief Franco Gabrielli insisted they were not creating a "big brother" system.
"We know that the electoral campaign is a delicate and important moment, but we intend to verify only the obviously unfounded news, we will never say whether the opinions of this or that politician are not true," Gabrielli said.
The police cyber crime division will fact-check the reports, and if they determine laws were broken, they can pursue legal action. Even if no laws were broken, the service will still draw upon official sources to deny false or misleading information.
Concerns around potential censorship have been raised following the announcement, among those are fact checkers working within the political landscape.
"The Polizia Postale is promising to act in a very sensitive field, bordering censorship and the laws protecting the freedom of the press," Giovanni Zagni, director of political fact checking site, Pagella Politica told Poynter.
Zagni is particularly concerned that the police has not provided a clear definition of fake news, giving them a lot of power, in his opinion, in deciding what kind of information is suitable online.
"This is a very thin line to walk: being a crime, the people responsible for it can face up to three months of jail," he said. "Are they turning policemen into fact-checkers?"
Michelangelo Coltelli, the founder of Butac, a website that exposes fake news echoed his concerns about the police handling of alleged falsehoods.
"We don't know how exactly the police will verify what is fake and what is not. They said they will not interfere with politics, but most of the fake news, at least the stories we are worried about, are political."
READ MORE: Facebook to favor 'trustworthy' news sources – Zuckerberg
Italian MP with the Five Star Movement, Manlio di Stefano, told RT that an independent media system needs to be created before we can tackle fake news.
Facebook has also revealed plans to combat fake news ahead of Italy's March 4 election.
"We have a large team working to support the integrity of elections around the world and the elections in Italy are a high priority for them," Laura Bononcini, Facebook Italy Head of Public Policy said.
The anti-establishment Five Star Movement is leading in the polls in the run up to the vote but are not expected to gain a majority, leaving fears the country faces a hung parliament.
Think your friends would be interested? Share this story!
You can share this story on social media: