Paris Metro drivers have to skip stations as crack dealers take over platforms – union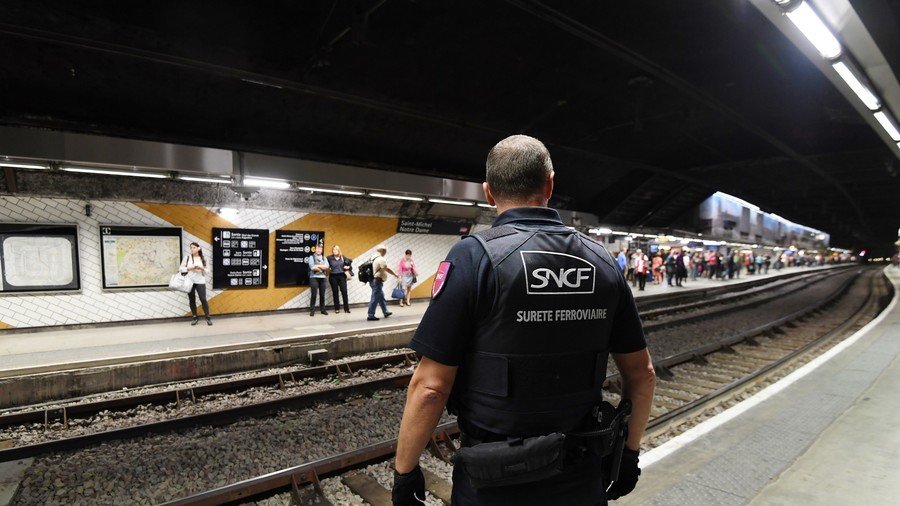 The levels of drug-related crime in parts of the Paris Metro have seemingly spiralled so out-of-control that train drivers are refusing to stop at certain stations.
The Unsa RATP union, which represents the Paris Metro and bus network, has sent a letter to Gerard Collomb, the French Minister of the Interior, as well as Anne Hidalgo, the mayor of Paris and Valerie Pecresse, the President of the Regional Council of Île-de-France, saying that certain metro stations, particularly on lines 12 and 4 in the north-east, were being used by drug dealers as a base and as a result, drug-related crime and violence has been on the rise.
In a joint statement with the group SOS Users, the union said dealers and their loitering customers were aggressive and often dangerous.
"Between the brawls that occur on the platforms, which sometimes end up happening on the train or across the tracks, you could hit someone, or crush them," trade union representative Jean-Marc Judith told RTL, adding that the number of attacks on travellers and RATP staff "are becoming increasingly dramatic."
The union said that the Marx Dormoy and Marcadet-Poissonniers stops, on lines 12 and 4 respectively, are among the most dangerous stations, where crack cocaine users, dealers and homeless people are often found screaming, shouting, fighting or sprawled out across the platforms.
The situation has worsened over the past few months, as Judith recalled an incident where an alarm was pulled, and when one of his colleagues went to investigate he was attacked by two people, as reported by the Le Parisien.
The union has called for a stronger, regular and better-coordinated police presence at the stations to ensure employee and passenger safety, while at the same time ridding the area of unsavoury commuters.
A meeting between union representatives, local officials and government ministers, including those tasked with fighting drug addiction, is scheduled for January 19.
You can share this story on social media: