Coldest village on Earth: Residents of Siberian settlement unfazed by -62C temperatures (VIDEO)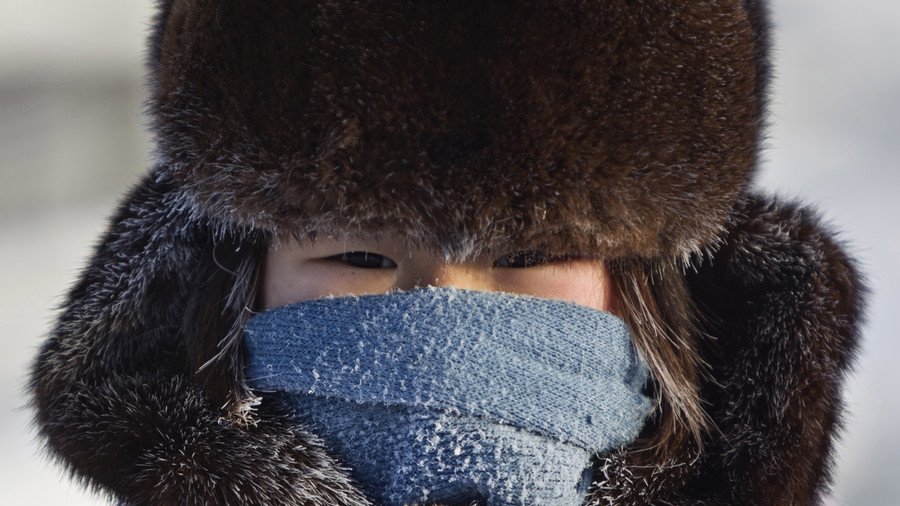 The Siberian outpost of Oymyakon is officially the coldest permanently inhabited place on Earth – yet residents incredibly go about their day-to-day routines despite bone-chilling temperatures of -62C (-80F).
In fact, it's quite possible that it's even colder than -62C, given that the Siberian Times reports the town's digital thermometer stopped working when it reached that mark – because of the chilling cold.
While it might provide an interesting photo op for tourists, natives of Russia's Yakutia Republic take it in their stride. The biting temperature is not an excuse to stay indoors, even for the youngest residents of the coldest place on Earth. "Our country holidays," wrote one woman, who added a photo of her son in the snowy countryside.
Local schoolchildren were finally allowed to skip classes after temperatures in the village dropped below -53C – the threshold after which schools must close. Yet when temperatures fell to -50C in November, the kids attended classes as normal. That qualifies as a no-excuses environment.
Meanwhile, Nastya, 24, got widespread traction on Instagram after adding a photo of herself with eyelashes turned white like icicles. "Minus 47C, 15-20 minutes' walk and you get natural mascara on your eyelashes," she says.
A video showing a smiling nine-year-old boy brushing snow off the back of a horse as it stands in a snow-covered paddock typifies the fortitude of residents.
"For us these temperatures are a common thing. It's strange that journalists call and ask how we live there. I say: you come and see for yourself. We live an ordinary life," says Semyon Vinokurov, who shot the video.
To give tourists some credit, these Chinese 'ice' visitors showed an impressive willingness to brave the freezing temperatures as they stripped and danced before taking a swim in the local springs.
In 1933, when temperatures dipped to -68C, the town earned a place in the 'Guinness Book of World Records' as the coldest permanently-inhabited place on Earth. Only Antarctica gets colder.
You can share this story on social media: