3D space tour: NASA 'flies' viewers through blazing Orion Nebula (VIDEO)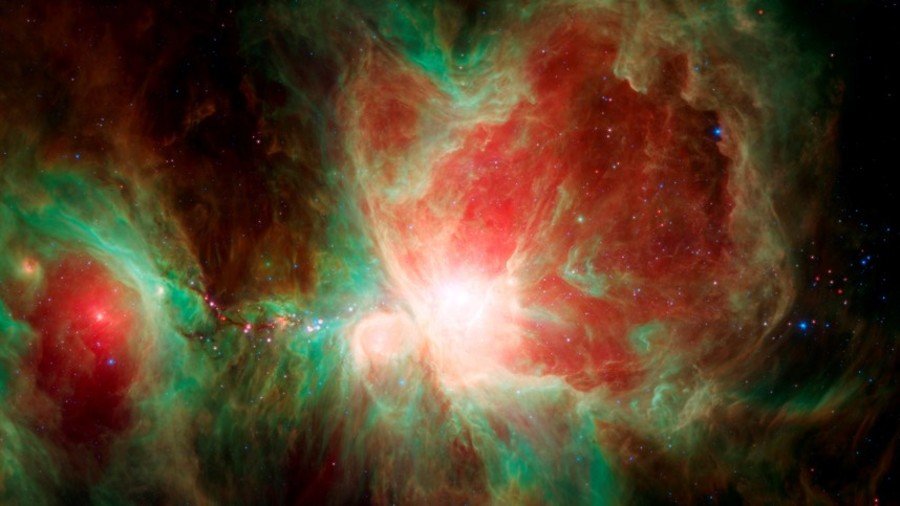 Dramatic imagery from the Hubble telescope has helped NASA create a 3D 'fly-through' tour of the Orion Nebula.
Situated around 1,350 light years away from Earth, the Orion Nebula's blazing cluster of stars lights up clouds of dust and gas, giving it a glorious glow.
One of the brightest features of the Milky Way, it's regarded as a "star nursery" where new celestial formations are born.
Images of the 2-million year-old star plateau have been captured by both the Hubble and Spitzer space telescope. They have now been used by experts in NASA and the Caltech/Infrared Processing and Analysis Center to construct an incredible 3D tour of the region.
Infrared light imagery used in the production gives viewers a glimpse of nebula features otherwise invisible to the naked eye. The video also sees the camera plunge into a 3D model of the Trapezium star cluster.
READ MORE: NASA to explore wonders of the universe with telescope 100 times bigger than Hubble (VIDEO)
"Being able to fly through the nebula's tapestry in three dimensions gives people a much better sense of what the universe is really like," said Frank Summers, a Space Telescope Science Institute scientist, who helped create the 3D intergalactic excursion.
READ MORE: NASA to test 'space lasers' with latest launch (VIDEO)
"By adding depth and structure to the amazing images, this fly-through helps elucidate the universe for the public, both educating and inspiring."
Summers added that the creation gives people a better understanding of images that are snapped by a network of space telescopes.
You can share this story on social media: