48 injured as school bus rams into building in Eberbach, Germany (PHOTOS)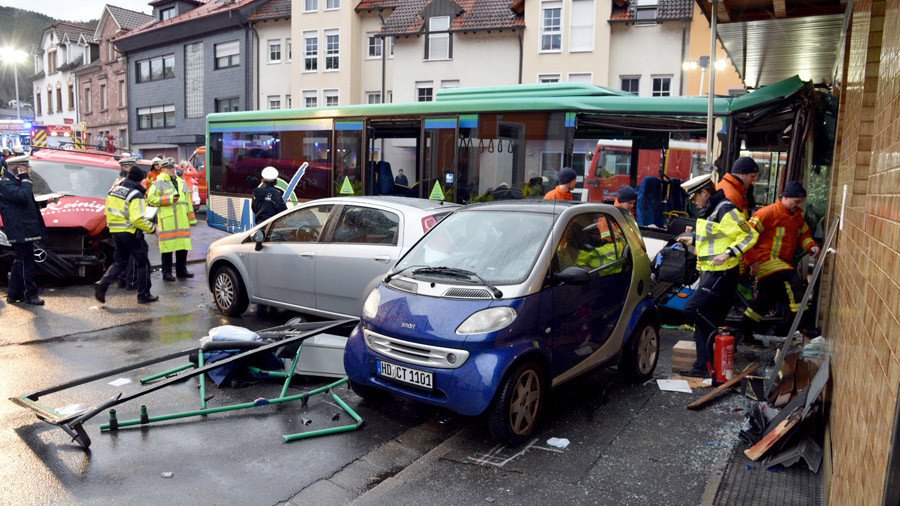 Forty-three children and five adults were injured after a school bus veered off the road and plowed into a building in western Germany, police said.
The school bus hit a building on Tuesday morning in the city of Eberbach, in the state of Baden-Wuerttemberg.
Ten of those injured were seriously hurt, police said in a statement.
The bus, which regularly takes schoolchildren from neighboring communities to Eberbach, veered off the road, crashed into several cars, and rammed straight into the building.
It is not yet clear what caused the accident.
You can share this story on social media: